The history of baseball is built on streaks.
In 1916, the New York Giants won 26 games in a row. In the heart of 1941, Joe DiMaggio reached safely in 56 consecutive games. From 1982 through 1998, Cal Ripken Jr. appeared in 2,632 consecutive games — topping the "Iron Horse" himself in legendary New York Yankees lumberjack Lou Gehrig. Dale Long in 1956, Don Mattingly in 1987 and Ken Griffey Jr. in 1993 are still the only three players to ever slug homers in eight-straight contests.
Yet, there is one streak far more impressive than any of these.
For 159 consecutive years, "the game of base" — as it was referred to in its early stages — has been played in some fashionable form in McCracken County. Backyard. Amateur. Youth League. Semi-professional. Professional. Negro League.
And in 2020, the coronavirus nearly stopped history dead on the basepaths.
The spring cancellations of high school sports thwarted proud baseball programs in Paducah Tilghman, McCracken County, St. Mary and Community Christian Academy. When summer arrived, Brooks Stadium still remained silent — its blooming Ohio Valley League and blast-from-the-past presence in the Paducah Chiefs left only to hibernate and prepare for 2021.
Only now in these late summer months, with the quiet resumption of youth leagues at Noble Park and the tailored Kentucky Prospects Collegiate Showcase, has baseball once again bellowed in Paducah.
"If (the Prospects) didn't step up, in all honesty, I don't see how anybody would've played out here this year," notes "Doc" Hideg, who moved to Paducah in 1968, coached Paducah's American Legion Post 31 baseball club for 22 years, and has his name on the field at Brooks Stadium.
"It came as close to not happening as it could possibly be."
A deep timelinE
While the pipeline of conscripted soldiers from the Union Army provided multiple baseball lineups at the Paducah US Marine Hospital from 1861-65, it was Barney Dreyfuss — a young immigrant from Germany and the father of Major League Baseball's "World Series" — who first built Paducah's baseball foundation.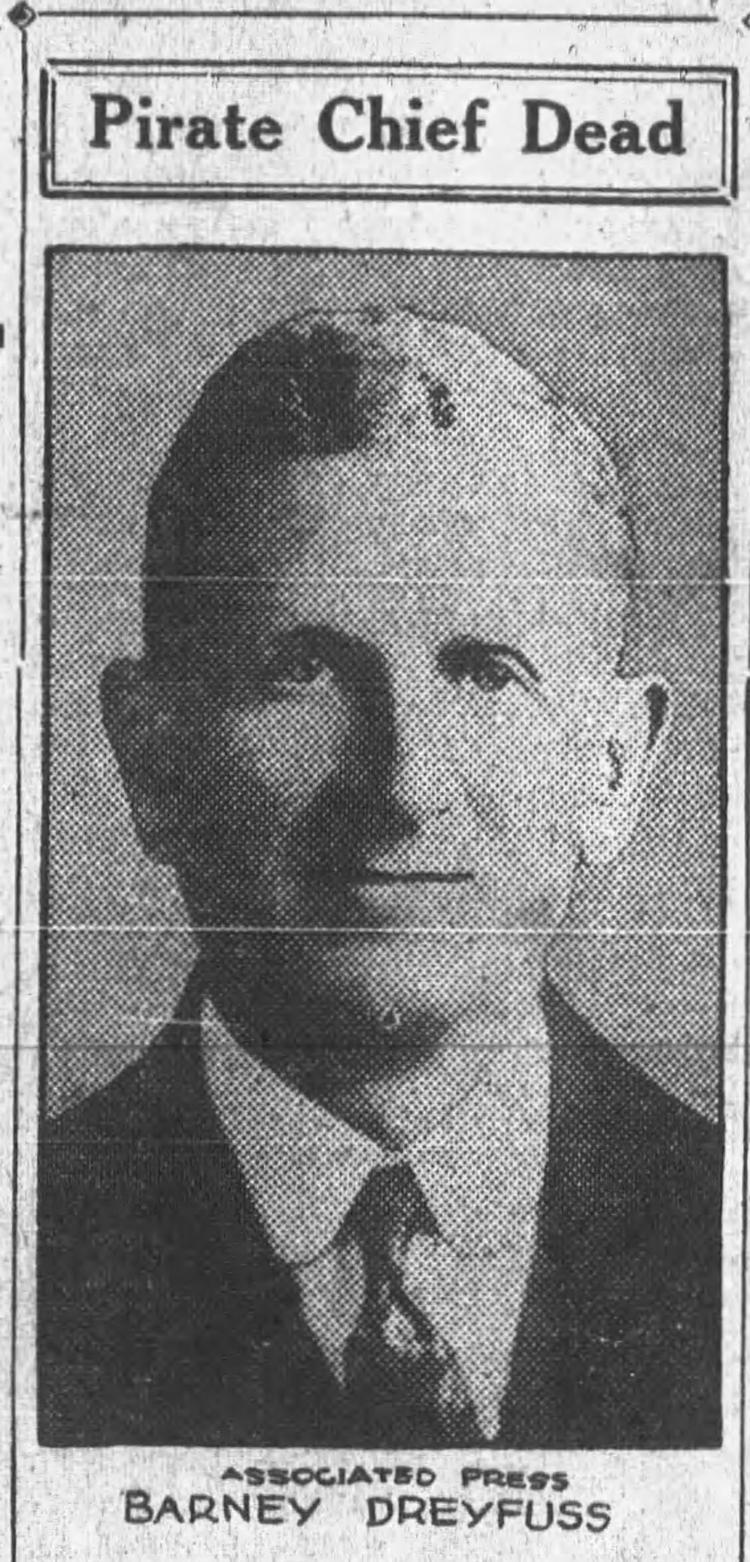 His first semi-professional teams came to Paducah around 1884. When he moved to Louisville with his Bernheim distilling kin in 1888, he'd amassed a small fortune, and eventually bought claim into the city's team (boasting stars like Rube Waddell and Honus Wagner) before merging with the Pittsburgh Pirates and serving as a 30-year baseball magnate in the City of Steel.
In 1897, Central League president G.B. Simon admitted Paducah and its inaugural manager in Frank Pears to a six-team semi-professional swatch alongside Evansville (Indiana), Washington (Kentucky), Henderson (Kentucky), Terre Haute (Indiana) and Cairo (Illinois), with a park planned near the People's Street Railway Line close to the river.
"You may say that I have found Paducah the livliest place in the country for its size," Simon told The Paducah Daily Sun. "And I know she will make a success of her baseball club."
While the Central League folded one year later due to funding, the seed of the game was firmly planted in Paducah...its roots deep and secure.
The Class D Kentucky-Illinois-Tennessee League — better known as "The Kitty League" — formed in 1903, with stretches of seasons coming in 1903-06, 1910-14, 1916, 1922-24, 1935-43 and 1945-55. Paducah had the Chiefs, or some iteration of it, in this league for 23 interspersed seasons.
But while World War I, the Spanish Flu and World War II created intermittent funding issues and larger, national concerns, local youth programs were filling in the cracks. Places like Paducah High (which became a Kentucky High School Athletic Association member in 1918) and St. John High School (which was established in 1858 and merged with St. Mary Academy in 1965) competed even when the war calls were answered.
Paducah's first American Legion baseball team came in 1938: members in Ed Hank, Billy Bockman, Ed Young, Marion Skinner, Hyland Grimmer, Jess Tunstill, George Burnett, Richard King, Leon Conway, Harry Abell, Alton Lowe and Harry Kell beginning a tradition that lasted annually for nearly 70 years.
As interest in the game grew, so, too, did the number of local leagues and fields in Paducah. The Colt League. The Khoury League. The Pony League. The Tri-States League. Greats like Josh Gibson and Leroy "Satchel" Paige — key players in the Negro Leagues and beyond — famously played in and near McCracken County, then stayed at Paducah's Hotel Metropolitan while on a "Chitlin' Circuit" that robustly ran across the country from around 1920 to 1950.
There was Wallace Park, near midtown across from the old Coca-Cola plant. Hook Park, near Eighth Street. Where the Executive Inn sits now used to be Barkley Park, with the flood wall serving as part of the baseball fence. Ramona Park on North 13th. Noble Park, its first construction complete in 1926. J. Polk Brooks Stadium, built in 1948 for the Chiefs.
More recently, the Paducah Storm formed in 1979, while Kentucky Prospects is the baby in the family, having been formed by Shawn Yarbrough in 2013.
"I think a lot of people realize how important (baseball) is to Paducah," notes Chiefs general manager Greg McKeel. "But I'm not sure a lot of people realize how far that history goes back."
April 11, 1938
One of the more forgotten moments in Paducah baseball history, aside from Dreyfuss' time in the area and his ultimate contribution to the game as its known now, is an obscure exhibition prior to World War II.
And it shows just how passionate this area has always been about the diamond.
According to former Sun-Democrat sports editor Sam Livingston, more than 4,000 people from the tri-states area descended upon Hook Park on April 11, 1938 — a matchup between the New York Giants and the Cleveland Indians on the slate.
Part of a regional traveling caravan to corral interest and connect with fans, it is reportedly the first-ever Major League Baseball contest to be played in McCracken County.
And it was, by all accounts, a spectacle.
A three-run homer in the bottom of the ninth inning from Julius "Moose" Solters won it for the Indians, 8-7, but not before Hall of Famer Mel Ott — a 12-time All-Star with 511 career dingers and 1,860 career RBIs — slugged one of four homers by the Giants.
"Ott's fourmaster was a genuine home run," noted Livingston. "It was a terrific drive which caused a fan enjoying the game from a perch in a tree beyond the rightfield fence suddenly give up his seat for the safety of terra firma (dry ground)."
At the Irvin Cobb Hotel, children swarmed the lobby both before and after the game in search of autographs — some lucky enough to come away with the dried ink from the penmenship of pitchers in some other Hall of Famers like Carl Hubbell and Bob Feller.
Paducah's Glenn Dowdy owns a program from the game (it's got Hubbell on the front), and while he wasn't there, he interviewed former Paducah city commissioner and American Legion Post 31 pitching coach Harold "Shorty" Ford — who happened to be one of the 4,000 in attendance as a strapping 11-year-old lad by paying a 25-cent season ticket.
"It's just...," Dowdy paused. "There's always been baseball."
But, boy, there almost wasn't.