While 2020 felt less like mystical, magical science fiction and more like a frustrating, feverish dystopia, the sports world in west Kentucky still churned out multiple riveting story lines of value and consequence.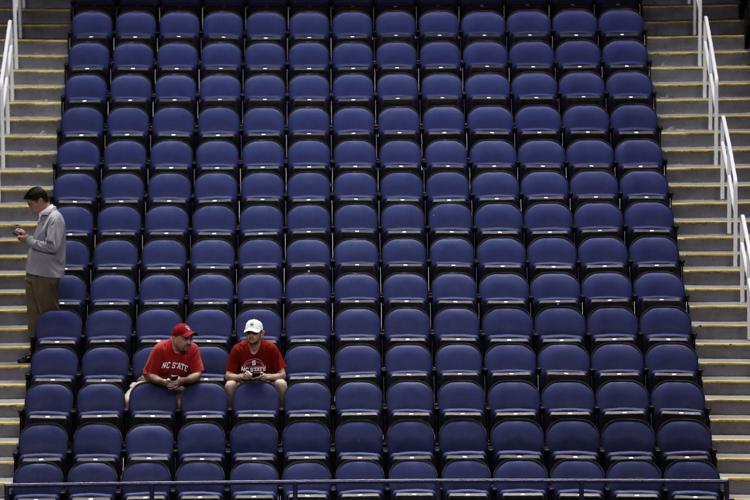 COVID-19 crushes
A global pandemic and its repercussions dominated headlines in both news and sports print, and on Dec. 31, 2020, more than 20 million Americans had been infected, with more than 340,000 dead from it.
Western Kentucky was not immune to the apolitical virus, and — beginning on March 12 with the cancellation of the KHSAA Boys and Girls Sweet 16 at Rupp Arena in Lexington — schedules were interrupted, businesses were shuttered, families were bereaved. Daily life, as we've come to know it, was altered in real time, sometimes by the hour. The McCracken County Mustangs boys basketball team and the Marshall County Lady Marshals girls basketball team were among the first groups in the region to learn what a "shutdown" actually means.
A highly-anticipated spring sports slate was wiped clean from the books — seniors left wondering: "Why?" Tennis, track & field, baseball and softball — with some potential state title contenders in tow — were left empty-handed.
Summer and fall finally gave way to local golf — perhaps the most socially distant of sports — while delayed high school football, soccer and volleyball seasons helped programs, their students and their families return to some semblance of normalcy.
But perhaps the most precious of seasons in the commonwealth — that of high school basketball — has been delayed more than six weeks, and questions still remain on the eve of its beginning. Can students and staffs safely navigate an 8-10 week gauntlet with the coronavirus still prevalent? Will the lack of fans at games alter the atmosphere and aspirations of young hoopers across the Purchase?
These are questions that have been asked, and deftly answered, in all local sports since last spring.
Perseverance pays
With more knowledge of the virus in hand — including improved treatment (and, soon, the distribution of vaccines from Pfizer and Moderna) — local administrators, coaches and students have, for the most part, been emphatic in making sure sports could make a triumphant return.
Under the guidance of the KHSAA and local health authorities, golf was among the first sporting events to return to the calendar, particularly the Rolling Hills Invitational and the Irvin Cobb Championships in Paducah. From there, Kentucky Prospects maintained a summer collegiate baseball league at Brooks Stadium in Paducah, and when schools returned in late August and early September, football, volleyball and soccer all returned to venues — albeit with smaller crowds and new rules in place.
The amount of patience, perseverance and persistence displayed in west Kentucky — and across the globe, honestly — paved the way for "the great games" to continue. And while several teams and individuals had to privately battle coronavirus protocols, and perhaps the sickness itself, champions were crowned. Wins were celebrated. Losses were lamented. Adversity was overcome.
Crisis breeds creativity, and in 2020, everyone found a way.
Marshall County golf glows
Among the most vibrant in champions this past year — both in color, and in spirit — were the efforts from Marshall County's Jay Nimmo and the team display from the Marshall County Lady Marshals with second-year coach Aaron Beth.
Under the cover of darkness at Bowling Green Country Club, Nimmo slipped in a par on No. 18 in a one-hole playoff against Cooper's Rylan Wotherspoon, needing a 37th hole to defend his 2019 KHSAA individual championship for an encore performance.
Nimmo admittedly didn't play his best golf, particularly in a brutish middle of his second round, but it didn't matter. He gritted a win, barely able to see his final putt fall in the cup.
The Lady Marshals, meanwhile, channeled a historic First Region championship finish (288 at Calvert City Country Club) into a roaring rout at Bowling Green Country Club two weeks later, as Trinity Beth, Savannah Howell, Megan Hertter, Katie Roberts and Elsie Riley mashed out a 39-shot victory with a 619 over two days of rain and tough competition.
It was the third-best finish in girls state golf history, and the Lady Marshals became just the second First Region team to ever win the title, joining the 1977 Caldwell County Lady Tigers.
Trinity, considered one of the state's top golfers, shined in her first of what will be many appearances in the state tournament, finishing fourth-overall with a two-day 149 (5-over).
Brown's passing
The death of Lyon County's Cullan Brown — two parts great golfer, two parts master griller, two parts future state governor, and 100 parts all-around great guy — rattled the region this past summer, when the 20-year-old University of Kentucky sophomore succumbed to osteosarcoma (bone cancer) on Aug. 4 in Lexington.
Still the only Lyon to claim a state championship in any sport (2016), Brown was a three-time First Region titlist who maintained strong, competitive relationships across the country. He was as beloved as he was benevolent, and an established family fund in his memory — along with a newly-created annual summer golf soiree for juniors and collegians, aptly named the Cullan Brown Invitational — has a profound chance at impacting local golf for decades.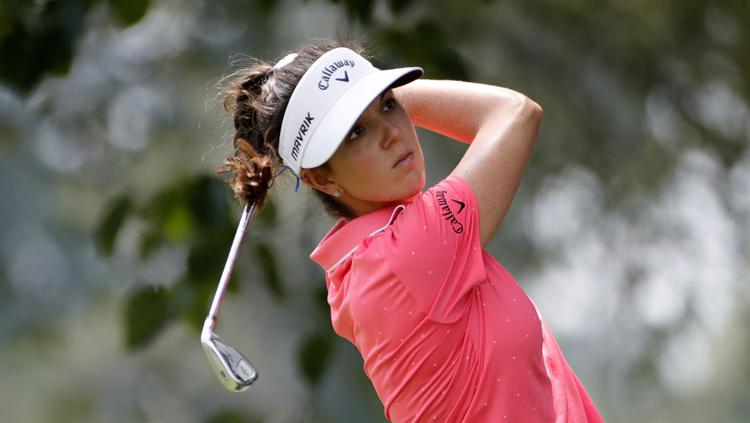 Talley breaks barriers at Cobb
One of Brown's best friends through the years, Princeton's LPGA star Emma Talley became the first woman to ever play in the Irvin Cobb Championships on July 18-19, 2020, at Paxton Park of Paducah.
And she did more than play; she was in the hunt.
Talley fired a two-day 142 for an even-par finish behind a 72-70, proving she was just as capable as anyone from the men's tees. It was the ninth-best professional score on the weekend, and put her in a tie for 17th.
A week later, Talley returned to the LPGA Tour — of course, delayed because of COVID-19 — and recently finished her 2020 circuit with more than $139,000 made on the year, good for 73rd on the official tour money list.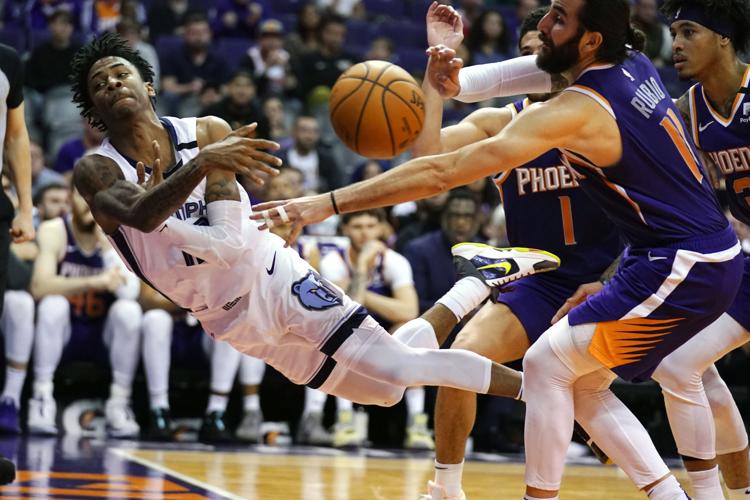 Morant named NBA's top rook
Former Murray State Racer point guard Ja Morant ignored an interrupted 2019-20 NBA season and helped lead the Memphis Grizzlies to within two games of the 2020 NBA Playoffs, helping garner the coveted 2020 NBA Rookie of the Year award.
The No. 2 overall pick in the 2019 NBA Draft averaged 17.8 points and 7.3 assists per game, and earned 99 of 100 votes from the panel for the award.
Morant's 2020-21 campaign opened in style, too, when he erupted for 44 and 28 points in back-to-back games against the San Antonio Spurs and the Atlanta Hawks.
He was well on his way to another double-digit performance in game three against the Brooklyn Nets, when he came down awkwardly on Timothé Luwawu-Cabarrot and suffered a Grade 2 sprain of his left ankle, sidelining him for 3-5 weeks.
Champions declared
Among 2020's chaos, champions still rose from the crop. McCracken County — behind the efforts from guys like Noah Dumas and Jackson Sivills — took the First Region boys basketball championship against Marshall County, while the Lady Marshals — behind the efforts of Cayson Conner and Halle Langhi — survived overtime against the Graves County Lady Eagles for the First Region girls basketball championship.
Former Georgetown University men's golfer and McCracken County Mustang Drake Stepter won the 2020 64th Annual Rolling Hills Invitational, surging successfully on his home course with a 68-70-138 and a two-stroke win over tournament favorite and local amateur star Josh Rhodes.
Former University of Kentucky men's golfer Fred Meyer won the 2020 Irvin Cobb Championship by firing a 65-66 to top the likes of 2019 Cobb professional champion J.B. Williams and former Cobb titlist Patrick Newcomb.
Once high school sports resumed in late August, McCracken County (volleyball, boys soccer), Marshall County (girls soccer) and Murray (football) all claimed regional titles.
The Lady Mustangs got a balanced scoring effort throughout the entire season behind Jayda Harris, Jenna Henshaw, Caroline Sivills, Drew Mullinax, Adele Mavigliano, Piper Mullinax, Olivia Blackwell and Patti Wilson — rallying around injured senior Makenzie Mason.
The Mustangs pushed themselves around a strong senior class that was 14 players deep, with key contributions coming from Gavin O'Donley at the keeper position, Reese Bohde and Caleb Madison at the forward slots, Dylan Deweese and Jaxon Miller in the midfield, and Baker Allard and Max LaFont on defense.
The Lady Marshals had to avoid an upset from the likes of Angela Gierhart and Kyra Jones and the upstart Murray Lady Tigers in the 2020 regional soccer final, but were able to do so behind a team that stayed consistent all year behind the efforts of senior defender Whitley Watwood, freshman defender Chase Hill, sophomore keeper Parker Perry, sophomore midfielder Mia Teague, sophomore forward Kallen Fuller, and sophomore forward Kelsey Crass.
The Tigers might've surprised some folks as Class 2A regional football champions after wins against Mayfield and Owensboro Catholic put them in the state semifinals for the first time since 2015, but Murray coach Keith Hodge wasn't among them. He had two of the region's better defensive linemen in Devin Lee and Sebastian Lawrence, a strong offensive line, and the intrepid rushing attack powered by quarterback Rowdy Sokolowski and a pair of running backs in senior Brendan Dahncke and Charvell McCallister.
New coaches installed
Several programs across west Kentucky saw new faces take control: Will Barnes for Caldwell County football, Zach Hobbs for McCracken County baseball, Cory Holt for Hickman County boys basketball, Lyndon Dunning for Graves County girls basketball, Sandra Griffes-Devoe for Paducah Tilghman girls basketball, Jimmy Long for Ballard Memorial baseball, Kimberly Pidcock for Murray softball, Steven Etheridge for Marshall County football, Mark Peach for Trigg County football, Savana Thielen for Calloway County girls soccer (among others) ... and at Murray State, Dean Hood for football.