The first renewal of the Cullan Brown Invitational kicked off at Paxton Park on Thursday and finished up with clear skies and perfect weather at the Calvert City Golf and Country Club on Friday afternoon.
The Bluegrass Golf Tour event honors the late Lyon County and University of Kentucky golfer Cullan Brown. Brown lost his life to osteosarcoma last August.
The first day of the Invitational began with tee times at 1 p.m. and ending approximately two hours later with participants from across the Bluegrass state ranging from high school to college age.
For Brown's sister Cathryn Brown, who received the Cullan Brown Award alongside Jay Nimmo in last year's event, the Invitational means everything. She and her family, along with participants, were treated to a quick video in Cullan's honor before the award ceremony on Friday afternoon. She finished in second overall for her division and knew her brother was with her for every hole.
"Today was very emotional for me. I knew I was in the lead last night, and it'd mean so much if I had won, but it means just the same that I came in second," she told The Sun. "I think Cullan was trying to tease me out there today with a couple of shots, but that's just the way he was. This is super special for my family to be able to put this on in his memory and carry that with us for the rest of our lives."
"Cullan loved the game of golf," Cullan Brown's mother Emily said during the award ceremony. "He wanted everybody else to love the game."
Winners of the Cullan Brown Award were Gage Gregory and Macey Brown for their playing ability, sportsmanship, integrity, friendship, and love of the game through participation on the Bluegrass Golf Tour. All of which Cullan Brown exemplified as a golfer, son, brother, and friend.
"Thanks to Chris (Redle) for putting this on," Gregory said."Coming from a family that has to deal with cancer, many things go on, ups and downs. We have to fight through it and be together as a family."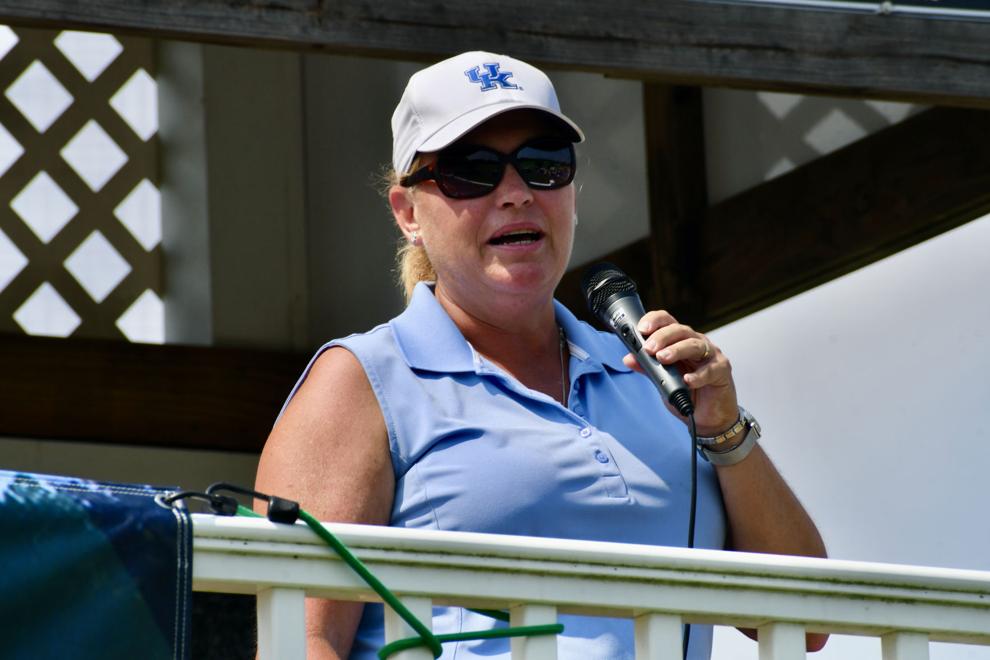 It was an emotional moment for both recipients. Gregory has also been affected by cancer in his family. Macey Brown has become like a daughter to Emily and Rodney Brown over time.
"I want to thank Chris again for putting this on and the Brown family," Macey Brown said. "They've become my second family, especially in the golf world, and I can rely on Emily (Brown) for anything that I need, rides and anything else on the golf course. I couldn't be more thankful to have Cathryn as one of my best friends. I know Cullan's watching over us, and he's out there with every one of you."
St. Mary's Rocco Zakutney (69-70) finished with a 139 to take home first in the High School Boys Championship division. Logan Liles (71-69) finished in second with a 140. Jackson Hill (73-70) finished with a 143 for third, and Jacob Lang (76-71) finished in fourth with a 147. Marshall County's Trey Wall (74-74) and James Folz (78-70) tied it up in fifth with a pair of 148s.
"I really did struggle a lot with my ball-striking, but I kept it in play at my driver, which is something I'm pretty good at and helped out today a lot, but I missed quite a bit of putts, or I would have played better, but I managed it pretty well," Zakutney said. "It means a lot (to compete) in this. It's almost too much to explain because I didn't get to know Cullan, and I wish I did."
For the High School Girls Championship division, Marshall County's Megan Hertter (71-71) shot a 142 for first place. Cathryn Brown (73-70) followed behind in second, finishing with a 143. Mayfield's Ellie West (75-72) and Marshall's Trinity Beth (73-74) tied it up at 147 with Beth taking home third place. Savannah Howell (78-75) finished in fifth with a 153.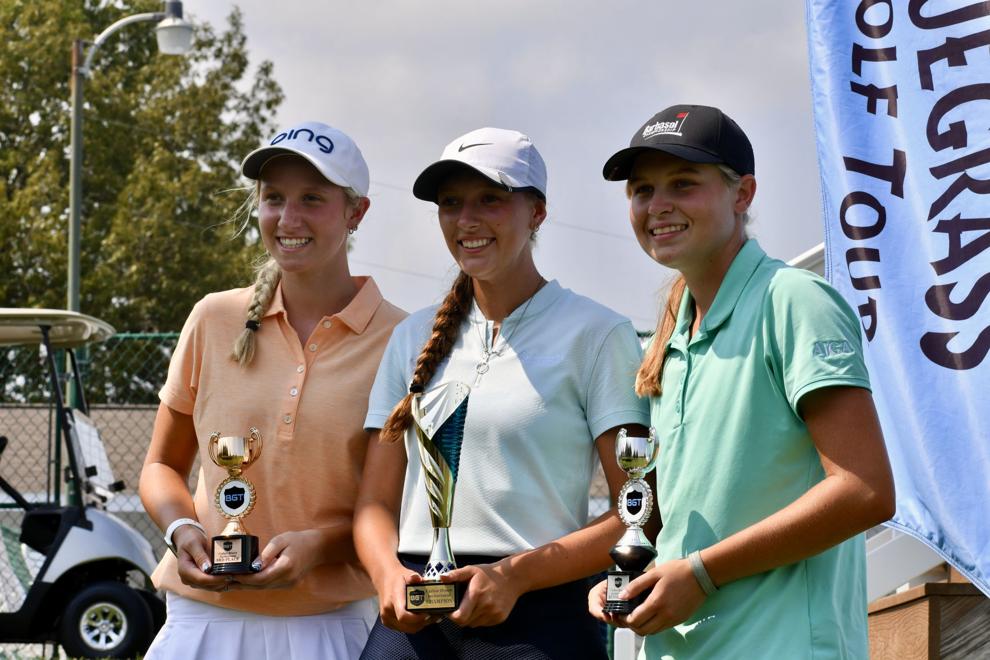 "So going into No. 14 and No. 15, I didn't know where we stood because Cathryn's scores weren't going in," Hertter said. "I was trying to play my game. I knew if I could beat the course, I could beat the players. I was trying to get birdies. I'm very thankful to get the opportunity to play in this tournament. I think it's a wonderful way to remember his name, and it does mean a lot. It also means a lot to get to play with Cathryn, she and I are pretty good friends, and I always enjoy playing with her."
Folz took home first in the College Men division with his 148. Garrett Rikel (73-78) finished in second place, shooting a 151. Grant Puckett (73-79) finished third with a 152, Cole Manion (81-81) finished fourth with his 162, and Sammy Greenwell (80-83) rounded the top five off with his 163.
For the College Women, Jessica Stephens (79-77) finished in first place ahead of her competitors with a 156. Madison Smith (78-78) took second with her 156. Lauren Gilchrist (82-78) finished third with a 160, Nicole Taylor (81-81) took fourth with her 162, and Emma Payne (83-83) took fifth with a 166.