When the Twin Towers were attacked by terrorists on Sept. 11, 2001, President George W. Bush was sitting in a classroom at Emma E. Booker Elementary School in Sarasota, Florida, reading "The Pet Goat" to second-graders when White House Chief of Staff Andy Card came in to inform the president of the second plane striking the site.
Millions of people were also in classrooms when they first heard of the 9/11 attacks that Tuesday morning, either as students or as teachers. As high school students and their teachers watched TVs in the classrooms provide live coverage, they saw the destruction and tragedy unfold in front of them in real time.
At Paducah Tilghman High School, Jarrett Nantz had just begun his day as a history teacher while PTHS senior Abbie Nguyen was starting what she thought was another school day.
Nantz was in his third year teaching a global issues class when news of the attacks came to his classroom.
"Toward the end of the hour, the principal came on the intercom, and he said, 'All teachers, turn on your TVs,' " he said. "So, we all turned on our TVs and saw the Twin Towers smoking. It was just prior to their collapse.
"At first, we didn't really quite comprehend — me or the students — what was going on. We just knew that the talk on the TV was that somebody had crashed the planes into the Twin Towers. It was kind of a surreal moment."
Nantz said he thought a lot of local people thought that since it was happening elsewhere and not in western Kentucky, it would not affect this region.
"But as the morning went on and we learned about the attack on the Pentagon and we learned about the flight that crashed in Pennsylvania, we realized that it wasn't just an attack on New York City; it was really an attack on our whole country," he said.
Nantz said his students discussed it in his class for the next several days. They learned about the group called al-Qaeda and asked questions about the possible response to the attacks. Would the U.S. go to war? Would they be expected to enlist? Would there be a draft?
"We actually did have several students who joined the military after 9/11 and served multiple tours in Afghanistan," he said. "They first learned about al-Qaeda and all of that sitting in this school, so that was kind of a neat thing, for them to go on and have careers in the military and serve in Afghanistan."
Nantz currently teaches Advanced Placement world history, AP European history and AP world civilization. He said 9/11 is being taught primarily in the U.S. history courses at Paducah Tilghman.
Nguyen was in class when the attacks were happening.
"I remember sitting in class and all of our TVs came on, and we were trying to figure out what took place," she said. "We thought that maybe some plane just went into (the building) and did not realize that it was a terrorist attack on the city at the time."
Nguyen said she and her classmates went through several emotions, not fully understanding what had happened or what it meant for the near future.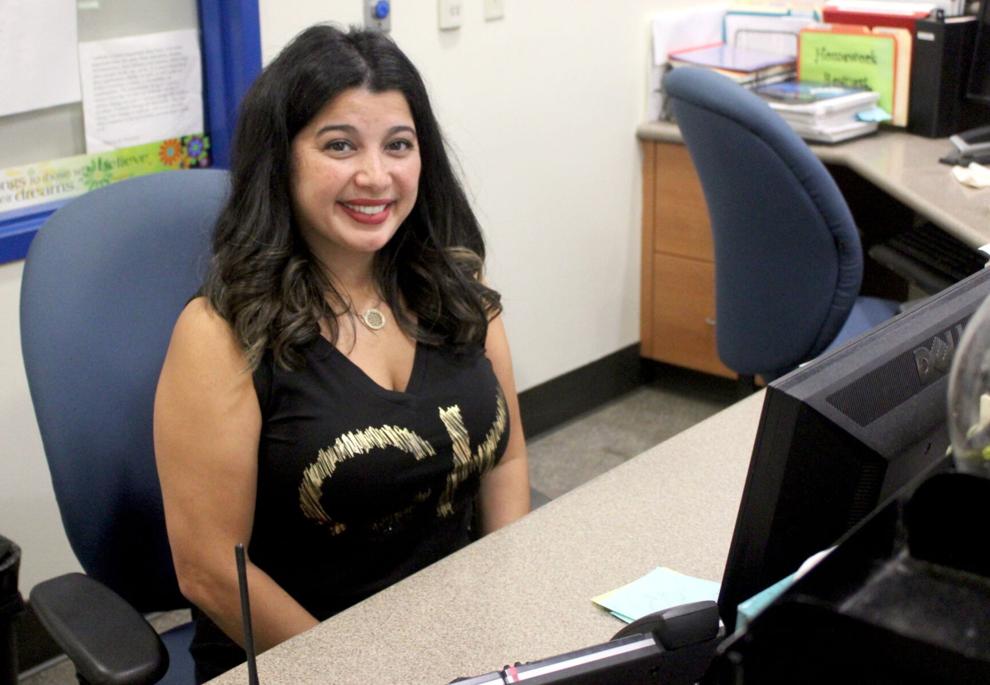 "I think everybody was really in shock with it," she said. "That was the first major thing that we've had to deal with. We talked about it, we just prayed for those families and their loved ones and hoped that there wasn't anything else major that was happening."
Nguyen said she made her first trip to New York about four years ago and went to the Twin Towers site.
"Going in person — you see it on TV, but then, in reality, it's a different feeling," she said. "You feel a lot more within yourself."
Nguyen, who is now the secretary-receptionist at Paducah Middle School, said if something similar were to happen now, she believed students would be able to absorb it more because of the instant access to news that wasn't readily available in 2001.
"Now, they have social media and see things happen a little bit easier than we did back then," she said. "All we had was the local news and their broadcast and explaining things. Now, kids find things out way faster, sometimes, than we adults do because of social media and things like that.
"I think that they may be shocked, but with everything kind of in between that they've been going through, I don't know if it would faze them like we did. It's just different times."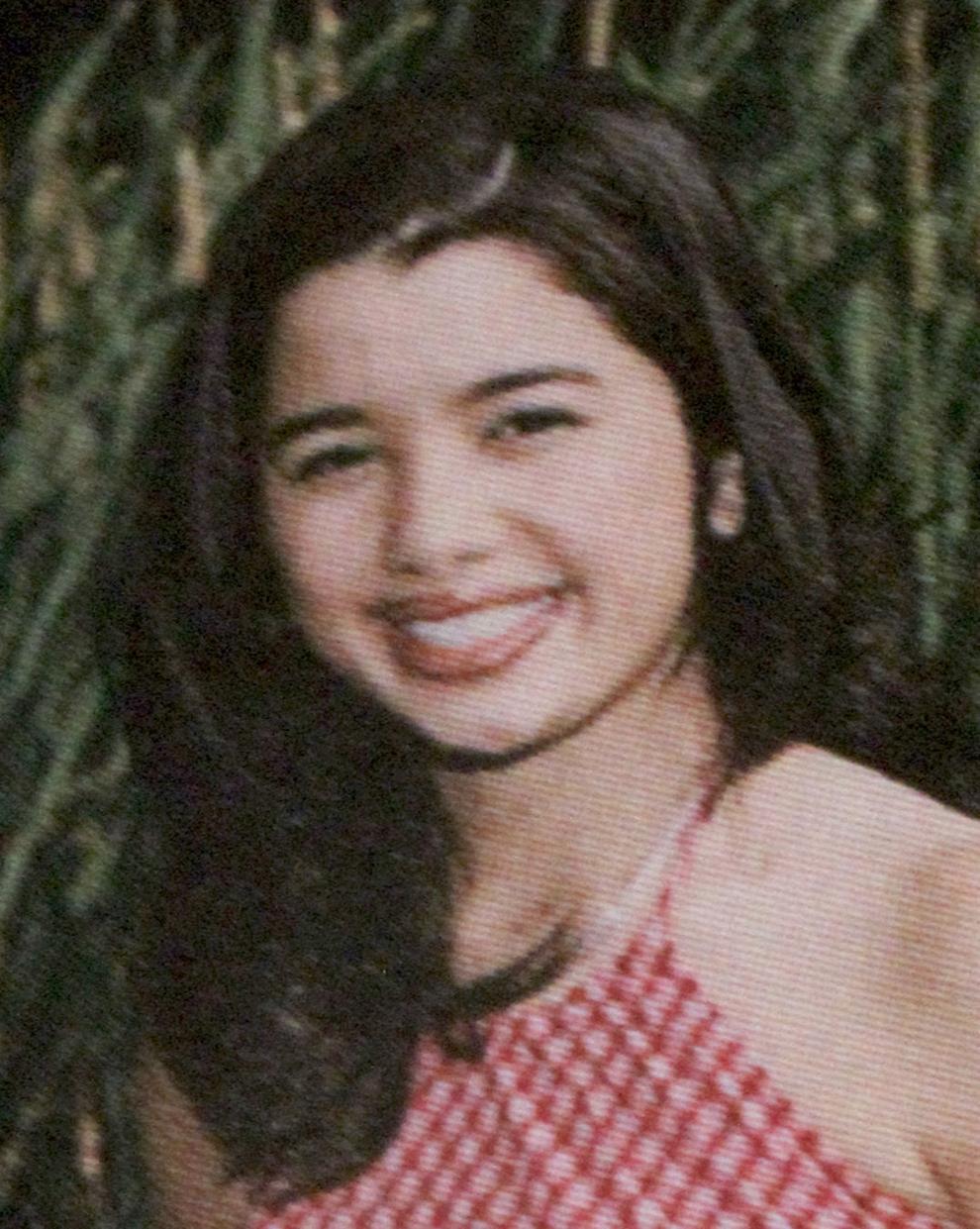 About six miles away in the Reidland community, Jodi Belt and Brigette Thompson were teaching English when the attack happened and Reidland High School junior Shaun Thomas, who is currently the principal of Reidland Intermediate School, was in class.
"We turned the TV on and, of course, after the first (plane attack) happened, everybody thought, 'Was this an accident?' and then, you see the second one go in, and go, 'Oh, that was purposeful,' " he said. "I remember all day at lunch that day, everyone talking about 'Are we going to enlist in the Army?' and things like that.
"It was kind of bewilderment. I still remember it very vividly. Jennifer Tucker was my teacher; I was in her class.
Belt is currently the assistant principal at Reidland Intermediate and was teaching her sixth-grade English class at Reidland Middle School in September 2001.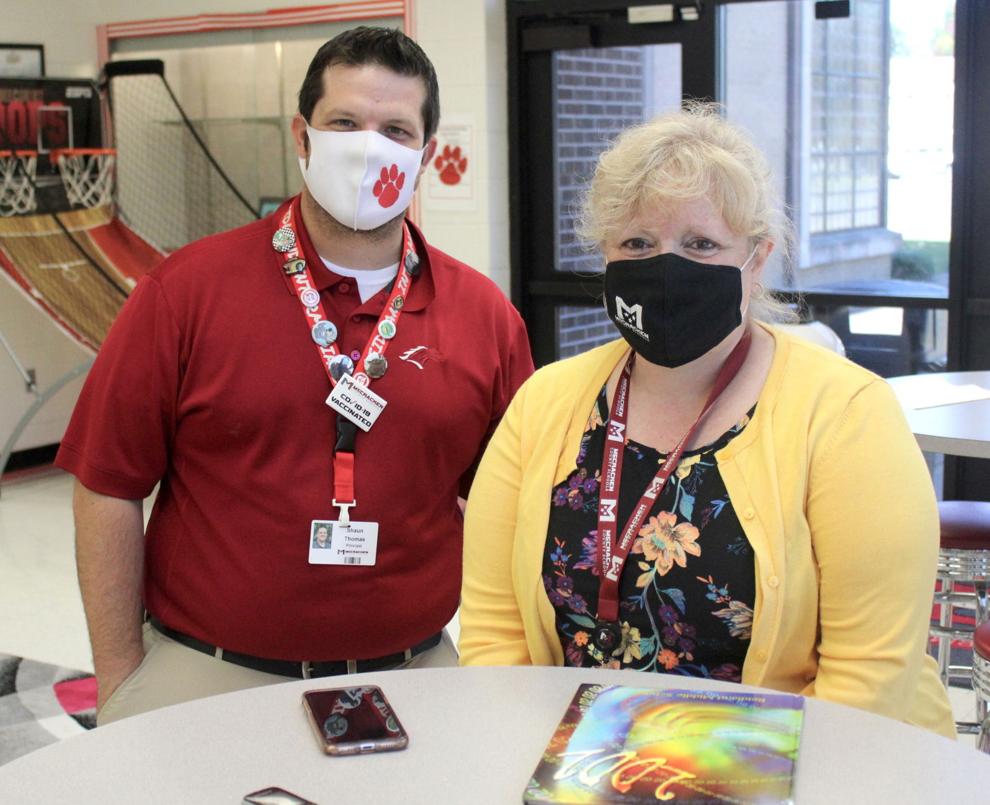 "My kids were in the library, and another teacher came in and said, 'Hey, a plane just ran into the World Trade Center,' " she said. "It wasn't too long, and I got word that a second plane had hit. I went to the office, and the principal had his TV on, and I stood in the door and was watching when the first tower fell.
"It was one of those things, I kept looking and we looked at each other and nobody said a word because it was so unbelievable, that that's what had happened and I couldn't believe that I had seen that."
Belt said since the students were in middle school, teachers were told not to turn the TVs on.
"We didn't have access to internet like we do now, but I can remember trying as best I could to search on my computer," she said. "It was new then, searching on the internet, but I was trying to find somewhere that would have news on there without my kids seeing what was going on.
"They told us not to talk about it, not to tell the kids what was going on yet because they were younger. High school kids would be one thing, but with ours, until they knew the facts about what was going on, they didn't want us to tell the kids about it."
Belt said a lot of people were speculating about possible attacks on the Paducah Gaseous Diffusion Plant also known as USEC (U.S. Enrichment Corporation) that was built to produce enriched uranium.
"'What if they tried to blow up something there? Where would the other major places in the U.S. be?' There was a lot of concern that something could happen here," she said. "So, that afternoon, I remember just going home and turning the TV on and that's just where we stayed. We were just glued, because it was just so unreal. You couldn't believe this could happen in America.
"We didn't know what was going to happen. We were afraid we'd be in war before long. There were just so many unanswered questions that, even as adults, we had. We didn't want to put that off on the kids, so we just tried to go on like normal."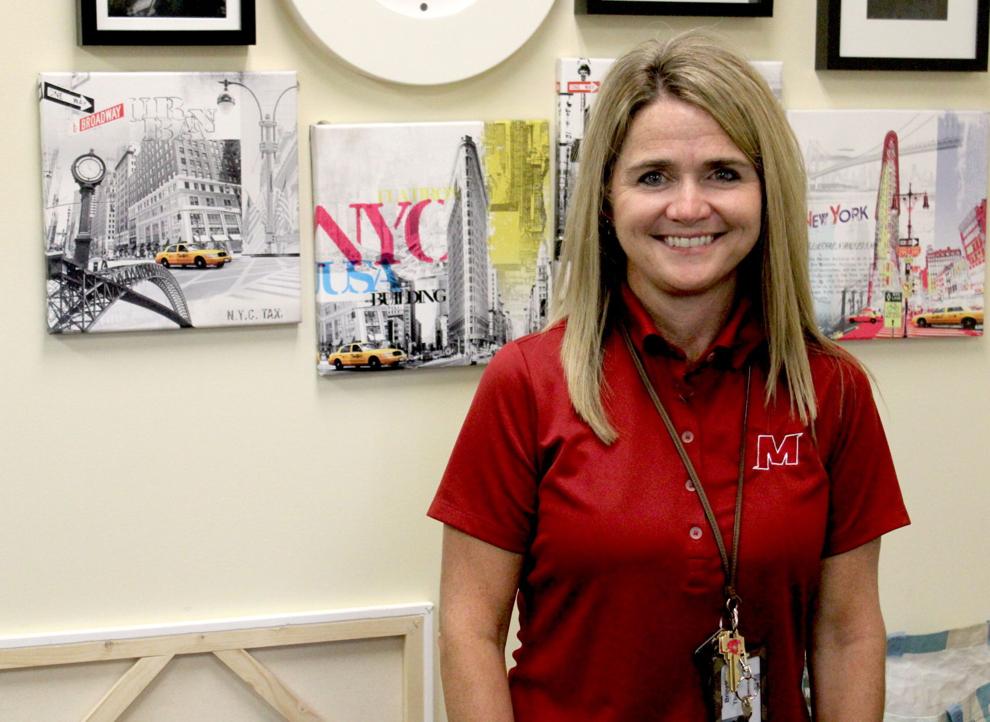 Thompson is a librarian at McCracken County High School, but in 2001, she was teaching English at Reidland High School.
"I had senior English," she said. "We were in the library doing research papers that day. The phone rang, and someone said, 'Ms. Thompson, you've got a phone call.' So, I answered it, and it was one of my fellow teachers.
"I am terrified of flying, but the year before that, we had gone to New York on fall break — three teachers. We had actually been to the World Trade Center. One of those teachers called and said, 'It's a good thing this didn't happen last year, because we wouldn't have gotten you on a plane, but a plane has just crashed into one of the World Trade Center buildings.'
"At that point, we thought it was just an accident," she said. "So, we turned the TV on in the library office, and we were watching when the second plane hit, and we knew that it was on purpose."
Thompson said 9/11 changed the world in so many ways that are considered "normal" to younger people of today.
"That's what's so interesting," she said. "All of these students don't know a world before Sept. 11th. My son doesn't know a world before Sept. 11th because I was pregnant with him.
"That was my first time to fly, was the October before that happened in September, so I don't remember not having to go through security like we do now."
Thompson said her classes would talk about 9/11 in the weeks that followed the attacks.
"I had an activity that was called Friday Forum that I did with seniors where they would research things and we would have class discussions," she said. "I think I had a couple of students who had relatives in New York — nobody who thought their relatives were in the World Trade Center, but who lived in New York — and they said, like, 'My aunt told me this,' and so on.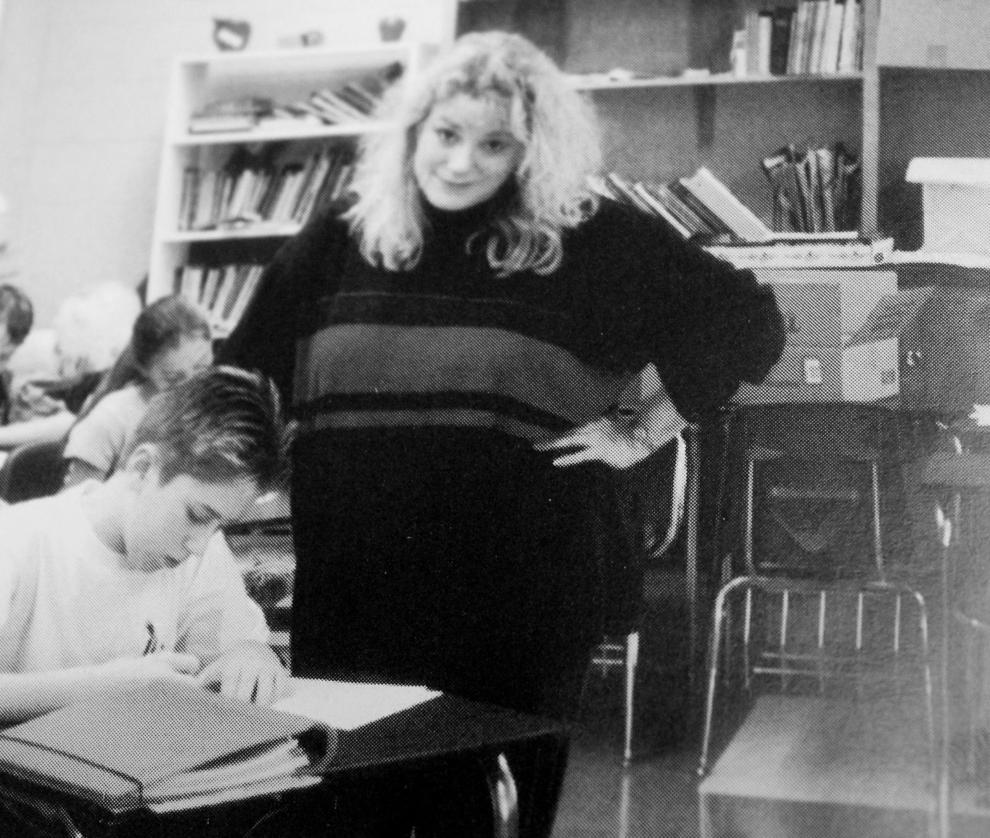 "It gave them a whole new perspective, I think, on firemen and police officers, because a lot of them have parents who are firemen and police officers."
Thompson said she used to have a yearly student trip to New York, and the group would visit the Twin Towers Memorial and Museum.
"I love it for the kids because they don't have memories of it," she said. "I've been very impressed with their reaction to it. They realize how momentous it was.
"There is a room that you can go through in the museum, and it has a timeline of that day. You see the Twin Towers, and the 'Today' show is playing like it was playing that morning, and you see where Matt Lauer gets the call. You can go through and pick up phones and hear 911 calls from people in the (World Trade Center) building. It is definitely powerful, and the kids are fascinated by it."
Thompson said she cried the first couple of times she visited, and she learns something new each time she goes through the museum.
"It definitely brings back the memories," she said.