Now that high schools have had their graduation ceremonies, one may think that school is pretty much closed until August, but the local public school systems provide programs through the summer that help students improve their academics and enhance their learning experiences.
After going through an entire year of taking instruction through COVID-19 guidelines, this extra time can only help students before the next school year begins in August.
The Paducah Independent School District (PISD) began its summer school instruction Tuesday and will go through July 1. PISD Assistant Superintendent Will Black said most of the focus for summer school is overcoming learning loss that took place through the COVID-19 pandemic.
"We really focused on identifying kids who have a need to focus on academics this summer, based on an academic need identified from assessments during the year," he said. "Those assessments could be grades, or they could be test assessments that show some learning gaps.
"Kindergarten through 12th grade, we're focused on catching kids up this summer."
Black said high school students would take part in summer school to focus on earning credits where they weren't successful during the school year.
"At elementary and middle school, it's a little more holistic, so the focus is on English, language arts and math in the morning," he said. "In the afternoons, we are doing some enrichment around social studies and science."
Superintendent Donald Shively said more than 1,000 students were in attendance during the first week of summer programs — about one-third of the district's enrollment.
McCracken County School District Assistant Superintendent Michael Ceglinski said the district's summer programs also began Tuesday.
"McCracken County High School's actual summer school started a week ago, on May 24," he said. "MCHS has always had a summer school, which has been primarily designated for credit recovery.
"Our K-8 has always had some form of summer programs through our 21st Century Programs, which try to provide above-and-beyond enrichment over the summer. It has always looked different in the high school because high school kids earn credits, whereas kids in preschool through eighth grade — they don't."
Ceglinski said this summer is different from previous summers because educators are working to lessen the learning gap caused by the way instruction was provided during the pandemic.
"We're trying to do a lot more: A lot more enrichment programs, a lot more things just to get kids back in school to get them back in a building, to get them, maybe, to love learning again," he said. "It's to recover lost learning, but also to just enrich the things that they missed potentially throughout the school year because of COVID issues.
"Our teachers have put together programs that are getting as many kids as we can get back into the building for three or four weeks in June and a couple of weeks in July to accomplish lots of things: recovering learning loss, to inspire learning again and to provide enriching opportunities for kids."
Both districts are also providing academic enrichment programs this summer.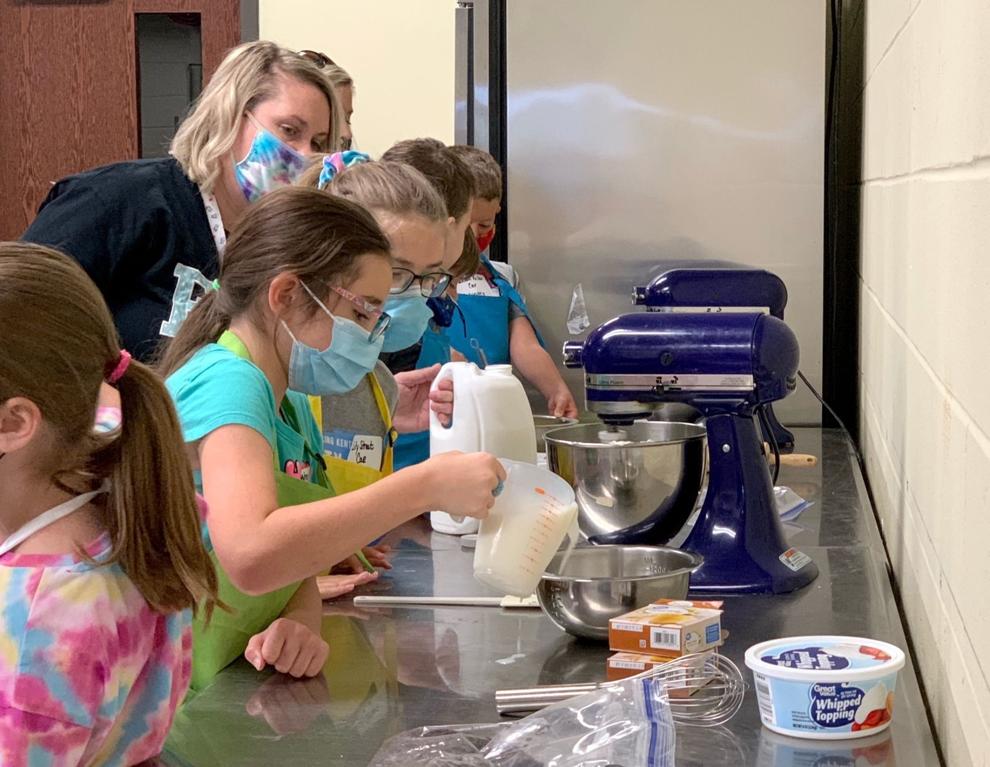 Ceglinski said the enrichment programs in McCracken County schools include a Broadway musical boot camp, clay animation, agricultural camps featuring aquaponics, floral design, public speaking and storytelling, medical emergency camps and more at MCHS.
"Every program at the high school that we offer throughout the normal school year are offering things throughout the summer, just to try to rebuild some skills that were lost or take them further than they could," he said.
"There may be middle school kids who come over to the high school to be a part of these things, and there may be some elementary school kids coming over."
Ceglinski said the summer programs — summer school as well as summer enrichment programs — have the goal of preparing students for the return to the classroom in August.
"Absolutely. I think we have every intention of being back to what you would call a normal school year," he said. "Hopefully, what we're doing is less computer-based with less screen time because kids have had so much screen time that we're wanting more in-person, more project-based, more hands-on.
"Getting those kids is also meeting a mental health need: socialization, being around friends, being around people again, getting out. It's meeting academic social and emotional needs — all of that. It's really exciting."
Black said the Paducah district is offering enrichment programs in the morning and afternoon, with the afternoon programs geared mainly to elementary school students.
"It could be a guest speaker — maybe they're coming from parks and rec, maybe they're coming from some type of animal organization," he said. "They're working with different community resources and bringing them in and doing some fun things."
The Paducah district is also providing enrichment programs at the Paducah Innovation Hub, which opened last August. The PIH provides an introduction to high-tech machinery and devices, from 3-D printing to virtual reality.
"Paducah Middle School is doing some interesting project-based learning as part of their summer school. It's been a big force for encouraging kids to come. I think there is a lot of excitement around those projects."
Danette Humphrey serves as an instructional coach for the Paducah school district during the school year and is the director of the Summer Enrichment Academy at Paducah Middle School this summer.
"We have 16 different classes that kids actually got to pick the ones they got to go to," she said. "We have classes like learning how to bake. They will make actual bread in the class one day, and they learn about the science of yeast, and they have math infused in that lesson: 'What if I wanted to bake two loaves of bread? How much flour would I need?' 'What if I wanted to make 1,000 loaves of bread? How much would that cost?'
"We're getting them to review schoolwork — math and reading and writing and science — through really fun hands-on science-based lessons."
Other classes offered this summer at Paducah Middle School include archery, football, baking, Gadgets and Gizmos and drama, among others.
The archery class has students keep track of their scores through each round of competition. The football class involves passing yardage and completion percentage as well as other areas where math plays a role in the game.
"We have over 250 kids enrolled in the Summer Enrichment Academy," Humphrey said. "Our classes also include step dancing, learning about animals — where they're reading a story and putting on a play about animals, incorporating reading and writing — and learning about indigenous people who settled in this area."
Other enrichment programs include local field trips.
"They take 20 kids on a field trip each day in the community, and they learn about different job options that they have," Humphrey said. "We're just trying to motivate kids to find the purpose of school.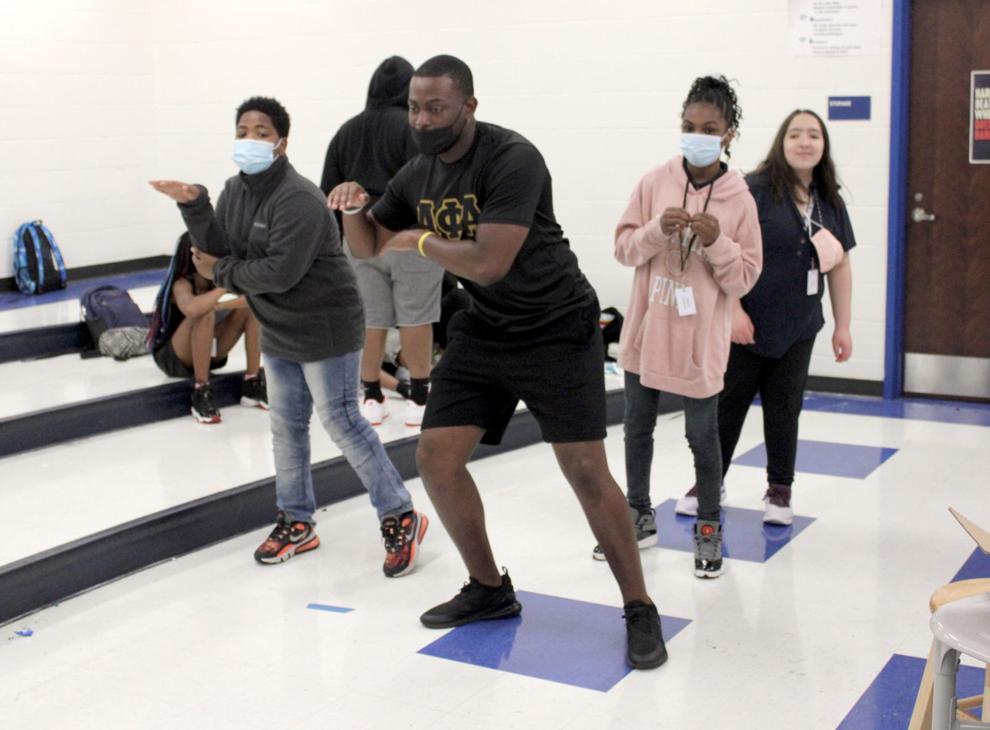 "(Thursday,) they went to the fire department. (Friday,) they're going to the Hub and learning about all the potential classes they can take, and Baptist Health Paducah is coming over and speaking to them about all the possible job opportunities they can have there."
Humphrey said a big part of the enrichment program is to show them a purpose to going to school, that doing well can lead to success in the working world.
"We want to help them get mentally motivated to want to come to school and find purpose, that there is something for you at the end when you finish," she said. "And you don't have to go to college. There are tons of other options."
Black said the district is focused on using the Elementary and Secondary School Emergency Relief funding provided through the American Rescue Plan Act of 2021 equitably.
"We want to be sure it gets to kids who really need it to catch up from COVID," he said. "That's the idea this summer: All the money we can put toward academic support for kids who need it. That's the focus."