The Paducah Symphony Orchestra has officially kicked off a campaign, in order to raise funds to cover start-up costs for its new music academy at the former Walter C. Jetton Junior High School campus.
"All of this launch campaign money will be used specifically to impact the education that will be provided at the academy, because this is all going to be things like pianos and music stands and chairs. It's all the equipment that will be used in this academy," PSO Executive Director Reece King told The Sun.
"This will not be used for operational money because (that) has already been budgeted, and the budgets have all been done separate of this money."
The campaign launched this month, but the symphony already has $515,000 pledged from donors — much of which was pledged before the campaign kickoff. The goal is to have $600,000 for start-up equipment by the end of 2022, as the symphony prepares to open the academy in 2023.
There are still some naming opportunities available to donors for areas within the academy.
"I think it demonstrates the passion that this project has within the community. We are certainly passionate about it," he said, on the pledges.
"We didn't know how that passion would translate, but it's obviously translating pretty well because there seems to be a lot of people that are really excited about this and think that it can really change the community, which I truly believe that it will. I'm very encouraged by that — that people seem to feel the same way about the project that we do."
The academy campaign comes after an official groundbreaking took place in August, when Louisville-based developer, The Marian Group, Paducah city officials, the symphony, and community members helped celebrate The Marian Group's $14.6 million redevelopment project at the Jetton campus.
"The Dunlap," located at 401 Walter Jetton Blvd., involves the renovation of existing apartment units, constructing new apartment units (for 42 total), and restoring the dilapidated Symphony Hall and gymnasium. It's set to be a mixed-use facility that has workforce housing and arts programming.
It was estimated to have about an 18-month construction timeline.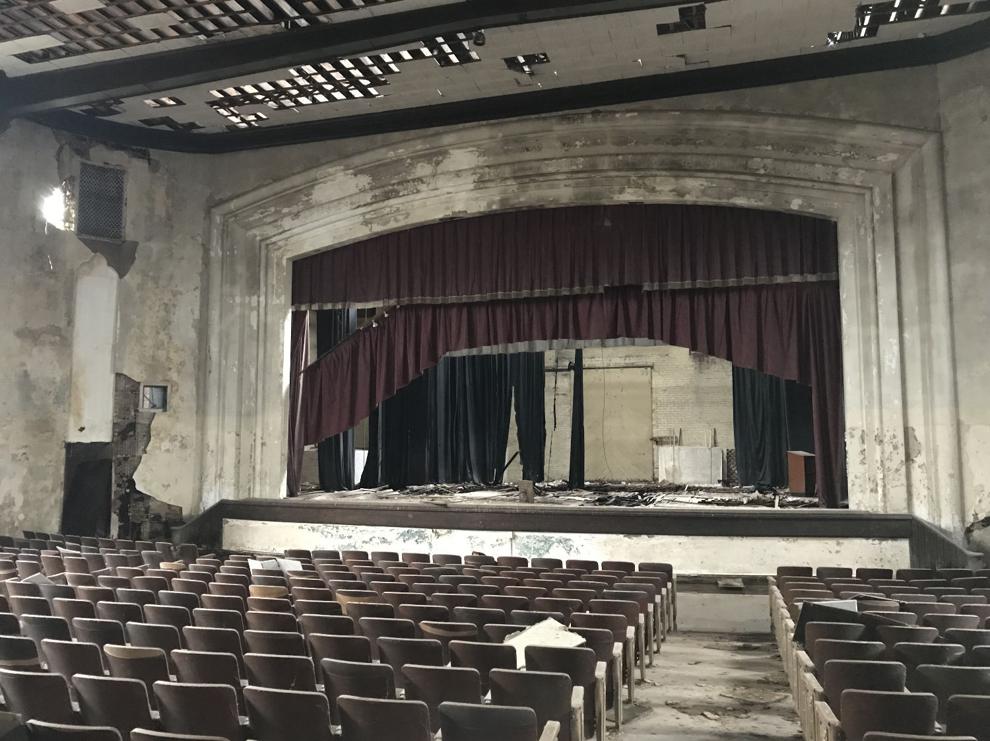 The symphony, which signed a lease for tenant space, will relocate its administrative offices there and open the academy. It will use Symphony Hall for smaller performances, while still holding regular concerts at The Carson Center. With the academy, the symphony wants to "fill the gap" and offer lessons for orchestral instruments at below market rates to create more access to music education.
"We do have some underwriting in place to cover some of that cost, which will allow those lessons to be given at below market rates," King said.
Once open, the academy will be an opportunity for area students to stay closer to home and take music lessons on certain instruments. Some instruments currently require going to another city, such as Murray, Clarksville, Tennessee, or Carbondale, Illinois, to get private instruction. This type of instruction can be key for a student to earn scholarships to college.
Steven Page, who teaches band and choir at Heath Middle School, said it will enable students to have access to the best teachers without having to travel.
"When I was in high school and middle school, I had to drive to Murray to take trombone lessons once a week," he told The Sun.
"That paid off through like scholarships and a future career, but it was only really possible because I had two parents at home, and only one sibling, and grandparents — they could help out with rides. So, for a lot of kids, traveling to get professional level teachers isn't an option."
Page said his eldest son, who's now in college, would travel to Carbondale for French horn lessons, while his daughter travels to Clarksville about once a month to take harp lessons.
"There's not a harp teacher in Paducah, and so for her to learn that instrument she has to head to Clarksville for that," he added.
"Her harp teacher plays with the symphony, so about once a month she's in Paducah. When we're able to have the lessons here in Paducah, we have to find a church to have it in or something because there's not really a space to do that."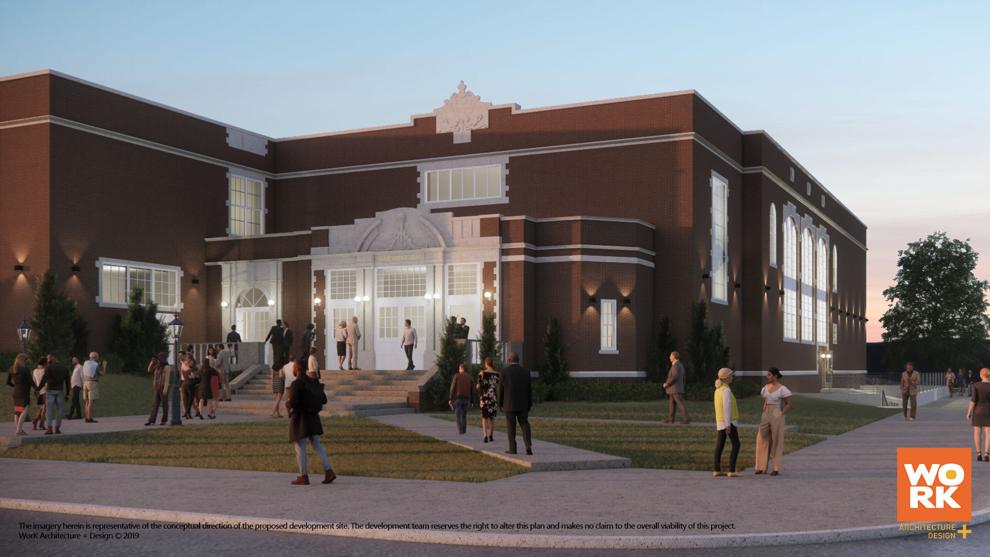 Lindsey Williams, director of bands and strings for Paducah Middle School, said she was excited when she heard about the academy.
"We have places in our community where students can take strings lessons — violin, viola, cello, bass — but it's been quite a few years since we've had any official woodwind and brass instrument lessons available in town," she said, before noting the academy will open up so many doors for students to get one-on-one instruction.
The biggest thing for Williams, when she thinks about the upcoming academy, is the fact that you may have a student who sticks with an instrument longer because they will feel more successful at it with these lessons.
"I'm just excited to have more musicians in our community doing educational work with our kids. I think it's going to be really positive, and it's going to create more musicians for the symphony, you know, as they get older," she added. "I'm really excited about everything it has to offer."
Anyone interested in more information about the symphony's concerts, programs and how to donate can visit paducahsymphony.org.
Follow Kelly Farrell on Twitter, @KellyAFarrell11