It's been a dream for Kimberly Ferguson to open a book store, and she's about to realize that dream this Saturday with the grand opening of "Pages Turned" in Lone Oak.
The new used book store, located at 3155 Lone Oak Road, offers thousands of used books, and some DVDs and CDs, for customers to choose from, as they comb through the shelves to find something. If you want an Associated Press Stylebook or a horror novel, Pages Turned has that and much more.
It also has chairs for customers to sit in, along with free coffee available, as Ferguson noted that "a book and a coffee — for me, goes together."
"I've always loved books — always loved books," she told The Sun. "In fact, I was going through the books that people donated and I found a 'Dick and Jane' and it took me back to kindergarten, and I remember reading it. I was always hiding in the library at school. If they couldn't find me, I was in there."
Reading can be different things to different people, but Ferguson said it can depend on the day for her.
"Sometimes I really just like to learn," she added. "Other days I like to read a book to escape — to just go into another world, where it's not mine, and get to know the characters."
Ferguson lives in Lone Oak. Her family moved from the Detroit, Michigan, area roughly 15 years ago. She's been talking about a business for quite some time, and finally decided to do it, Ferguson said.
To prepare, she began collecting books in March, and had many of them donated from family, friends and others. She also bought some inventory from the owner of Paducah Books, which closed last year. She started renting the Lone Oak location for Pages Turned earlier this summer.
"If they're looking for something specific, they can take a look around," Ferguson said. "We have everything inventoried, so I would be able to try and take a look to see if we have a certain book."
The store has a wide selection of fiction and nonfiction material, including mystery and suspense, graphic novels, sports, horror, romance, reference books, books about animals, people and places, Christian books, self-help books, cook books, gardening, and children's books, among others.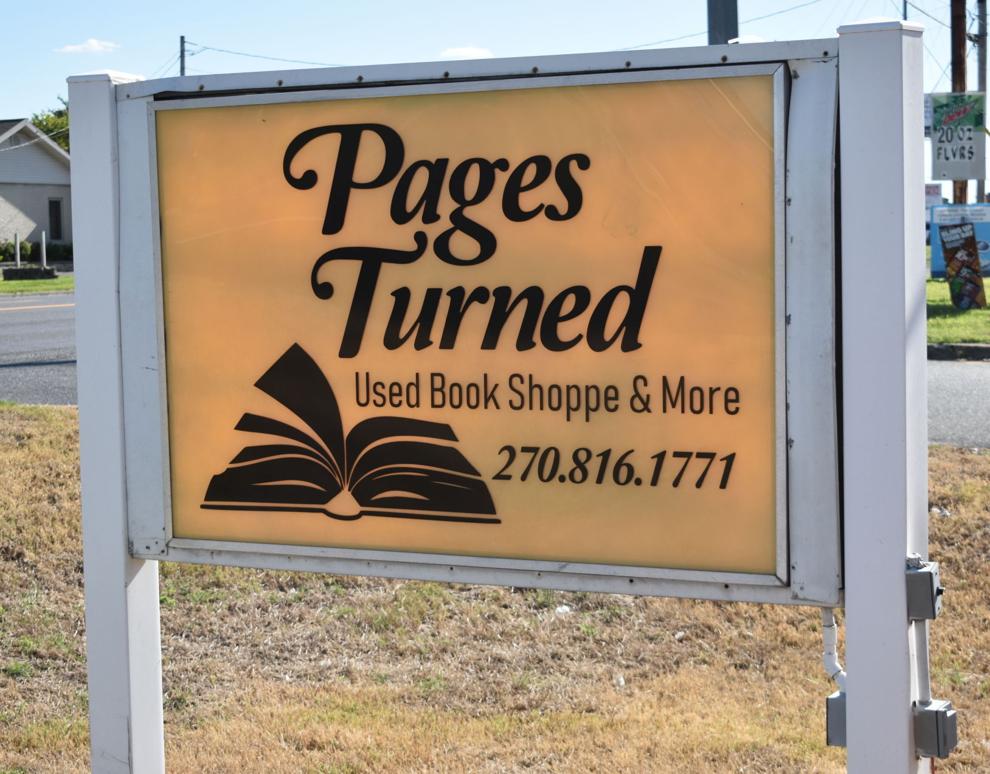 Ferguson noted that she isn't buying books at this time, but she does accept donations. The store also offers a trade-in program, where customers will be limited to trading up to 20 books per visit for store credit.
The store's grand opening is planned for 10 a.m.-7 p.m. Saturday. It will raffle off seven gift bags, and people don't have to be present to win.
Pages Turned will be open Tuesday through Saturday, and closed Sunday and Monday. The hours are 10 a.m.-4:30 p.m. Tuesday, Wednesday and Friday, 10 a.m.-7 p.m. Thursday and 9 a.m.-4:30 p.m. Saturday. Customers can contact the store at 270-816-1771, or through its Facebook page, @pagesturnedusedbooks.