The building is open. The dedication has been made. All that remains is to welcome students to the new Lone Oak Middle School building on Bleich Street, which will happen today.
LOMS Principal Coye Elliott and McCracken County Superintendent Steve Carter did the honors Monday with a formal ribbon-cutting in the presence of several school board members, teachers and Lone Oak community members.
Teachers worked into the day Monday to prepare their classrooms for what Carter called the "second first day" of the year for Lone Oak Middle School in a speech to those on hand for the ceremony.
"I'd like to start by thanking the (McCracken County) board of education for their long-term vision for McCracken County public schools and the opportunity that this presents for our students going forward," he said.
"Also, I have to recognize and thank individuals who worked on the construction of this building during the COVID pandemic and overcoming the difficulties. Those of you who are employers, you probably understand supply-chain demand and employment and keeping people available to get through this whole process. It has been a challenge and has resulted in some delays, but we are here today."
Carter also thanked the parents for their patience and flexibility, adding that the original opening day for the new building was Aug. 5, but construction delays pushed it ahead to today. He thanked the staff for their ability to pack boxes, bring them to the new building and unpack them.
Elliott thanked the McCracken County School District Board for the opportunity to have a new building.
"I was hired three years ago (as principal)," he said. "This was just a dream whenever we got started with this, and now, it's here.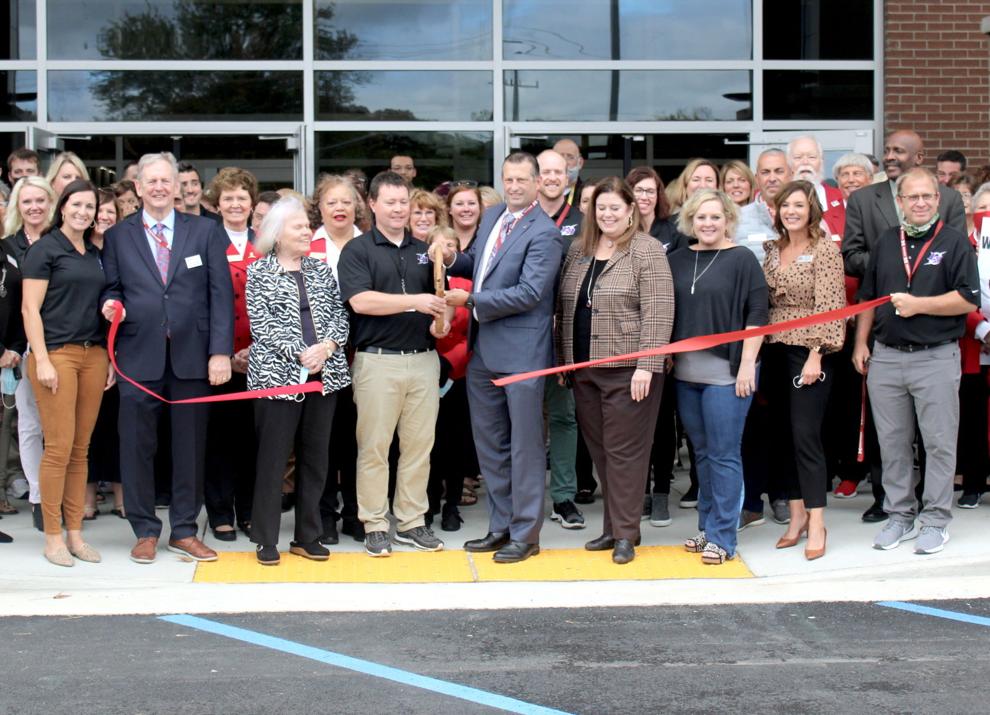 "Thank you to the best staff in the world. … Without the staff being so supportive of us here, we couldn't have done this. Our custodial staff, our cafeteria staff, our teachers — everyone who makes up this building was awesome, and that's what makes this building special."
Students had a preview tour of their class schedules in the building last week, with sixth-graders getting the first look on Oct. 19, seventh-graders taking their tour on Wednesday and eighth-graders following suit Thursday.