Dr. Hilary Hunt, a retired orthopedic surgeon in Paducah, received a special recognition just in time for his 88th birthday today.
Family members, friends, representatives from Mercy Health-Lourdes Hospital and others gathered with Hunt on Friday to dedicate the newly renovated "Dr. Hilary Hunt OR Staff Lounge." The Hunt children and A&K Construction donated to the hospital's foundation to name the space after Hunt, according to Mercy Health. Hunt retired in the late 1990s.
Jessica Toren, president of Mercy Health Foundation-Lourdes, said Hunt's son, Ken Hunt, reached out to the foundation and was interested in doing something to honor his father.
"Kenny and I talked about some different options, and it seemed like his dad really cared about the staff," she told The Sun.
"Dr. Hilary Hunt always checked on the staff after their cases, always asked how they were doing, made sure they knew they were appreciated and so, as this new staff lounge was being developed, it just made sense that his name would be on this, as a space for the staff to enjoy."
The lounge's dedication was kept a secret until the 11th hour, Ken Hunt said, and the elder Hunt described it as a "great honor."
"I wasn't anticipating it, expecting it in any way, but it was a surprise to me, and I'm very appreciative of the fact that ... a lot of people appreciated my efforts over the years," he told The Sun. "That's what it means to me. I'm humbled, but I'm also very appreciative and very delighted."
Several people, including Mercy Health-Kentucky President Mike Yungmann, made remarks at Friday's event, which took place outside of the hospital in the Norman and Mary Rose Higdon Greenberg Serenity Garden.
"We've been looking for something special. He'll turn 88 (Saturday), and been looking for something special to do for him and so, I came up with this idea and I think he really enjoyed it," Ken Hunt, told The Sun. He's the former owner of A&K Construction, which did the lounge's renovation.
He described his father, who grew up in Fancy Farm, as an "excellent surgeon," who treated thousands of people throughout a long career.
"I can't go anywhere without somebody saying something about my dad," Ken Hunt said. "He had a great career."
Meanwhile, the elder Hunt shared some advice for people interested in the field. It's to be the "absolute best you can be," and to do it with your all.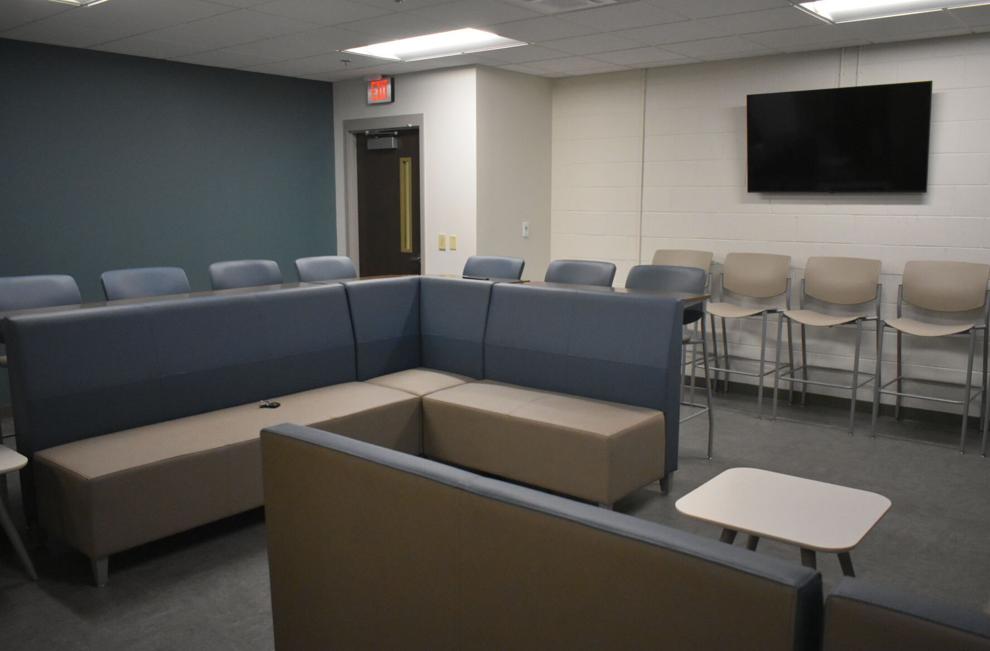 "Don't go into it with the idea that it's easy. It is not easy, but be dedicated to what you do. Don't be halfhearted about it," he said. "Make sure that you're educated to the absolute hilt. If you know everything there is to be knowing about what you're doing, and then you will be happy and successful and your patients will be happy and successful. That's the whole idea."
As for the lounge, it's a bigger space for staff to use. It has four changing rooms, a lactation room, sleep rooms, showers, and a seating area with televisions. It was an approximately $700,000 project, Toren said.
She said the hospital's operating room staff are often on call and need to be at the hospital, meaning they spend many hours in a row there.
"We wanted to create a space, a much larger space than they have currently, where they can relax. They can eat lunch. They've got changing rooms. They've got sleeping rooms — a space that's truly for them, while they're here for many hours," Toren said.
Follow Kelly Farrell on Twitter, @KellyAFarrell11