Students of Lone Oak Middle School will get a treat later next week when they take tours of the new Lone Oak Middle School building on Bleich Street as the $38 million project nears completion.
From the time that Sherman Carter Barnhart Architects were awarded the construction bid on May 8, 2018, stakeholders in the McCracken County School District eagerly anticipated the opening of the state-of-the-art education building just off Lone Oak Road and adjacent to Hendron-Lone Oak Elementary School.
Sixth-graders will get the first look at the new building when they go through their class schedules there on Tuesday. Seventh-graders will follow suit on Wednesday, and eighth-graders will get their tour on Thursday.
"As part of the transition plan, we're going to bring one grade level over for a day and let them walk through their schedule and transition times and see where all their classes are and get them set up," said McCracken County Superintendent Steve Carter. "It's going to be a little hectic, but we didn't want to put it off any longer.
"Our teachers and our staff — everybody kind of stepped up and kind of put in some extra time to make it happen."
Lone Oak Middle School will not have classes on Oct. 25, allowing teachers to make last-minute adjustments to their classrooms in the new building. The first day of classes in the new building will be Oct. 26.
"We're very excited to get close to the point to get in," Carter said. "It is very nice, and it's going to benefit our students extremely well.
"Some of the outdoor areas are for district-wide facilities and district-wide programs, and we're excited about the opportunity of getting our kids actually utilizing it."
The building was originally scheduled to be completed in May, with classes there beginning in August, but there were a number of issues that delayed construction.
"Part of the problem was supply-related issues," Carter said. "Some of it was natural construction delays like weather. There has been a number of things that caused that, and some of it — like when you build a new home and you set a date, very rarely is that original date met."
The two-story building features several 21st century amenities, including a library and media center with a conference room and outlets for several different devices.
The "loud" side features the band and choir rooms, cafeteria and gymnasium opposite the side where classes will meet.
Construction is still taking place on the school's combination football-soccer field, but the school gymnasium is all but ready for basketball competition.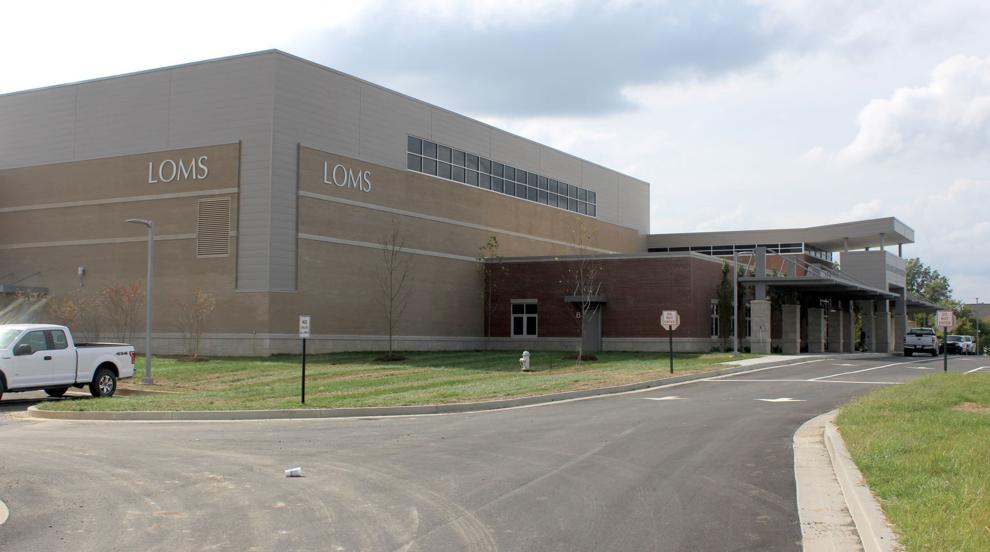 The transition of Lone Oak Middle School students to the new building is part of a long-term plan for the school district. Eventually, Lone Oak Intermediate students will move to the current Lone Oak Middle School building and district offices will move from its location next to Reidland Middle School to the current Lone Oak Intermediate School building.
"The current Lone Oak Middle School building — the former Lone Oak High School building — will have to have some renovations done that will allow Lone Oak Intermediate students to go there comfortably," Carter said. "Those are fourth- and fifth-graders, and it was designed for bigger students, so there will have to be some adjustments there and across the district as well.
"When the board office moves out to the old Lone Oak Intermediate, we gain some classroom spaces for Reidland Middle School and Reidland Intermediate School. There is a lot of dominoes to potentially fall. The timing, getting through everything, finances — all of that plays into how soon those things can happen. We want to make sure that it is a very intentional process that is not interrupted."
Carter said a lot of the next steps would likely take place over the summer.