A poll released Monday by WalletHub found that Kentucky is the 16th-best state for teachers.
The research for the poll had two weighted categories: Opportunity and Competition and Academic and Work Environment.
Opportunity and Competition included average starting salary for teachers, average salary, income growth potential, 10-year change in salaries, average pension, projected teacher competition in 2028, public school enrollment growth and teacher preparation program completion.
Academic and Work Environment included existence of a digital learning plan, state guidance on accessible technologies, quality of school system, pupil-to-teacher ratio, school spending per student, projected share of teacher turnover, share of teachers who feel supported by their administrator and presence of childhood disadvantage.
Opportunity and Competition was weighted to be 70% of the score, while Academic and Work Environment was 30%.
Dale Julian is a music teacher at Clark Elementary School who has been in the Paducah school system for 24 years.
"I started at Morgan and came over here after about seven or eight years," he said. "Paducah city schools — particularly with the arts and humanities — is so supportive. It's one of the reasons why I love working here.
"With music in particular, I just love introducing the kids to that: letting our kids know that they're going to get to enjoy music every day of their life. Whether it's in their car or whatever job they have, really, music makes it better."
Julian said teaching music is more than teaching tones and beats.
"I've been sharing that love with them, helping them be able to appreciate it," he said. "I help them to understand the instruments that they hear, being able to read music — kind of teaching them a new language."
Bailey Wolfe is a second-grade teacher at Hendron-Lone Oak Elementary School who was actually a student in that school. She said she was inspired to become a teacher by her teachers there.
"I always wanted to be a teacher," she said. "I was what some people might call 'bossy' or what others might call 'assertive.' I loved playing school, and I mirrored my teachers that I had in this same building.
"It's a job I do not take lightly. I think it's exciting, having a job so important. It is very motivating."
Wolfe said teaching was "the best job in the world."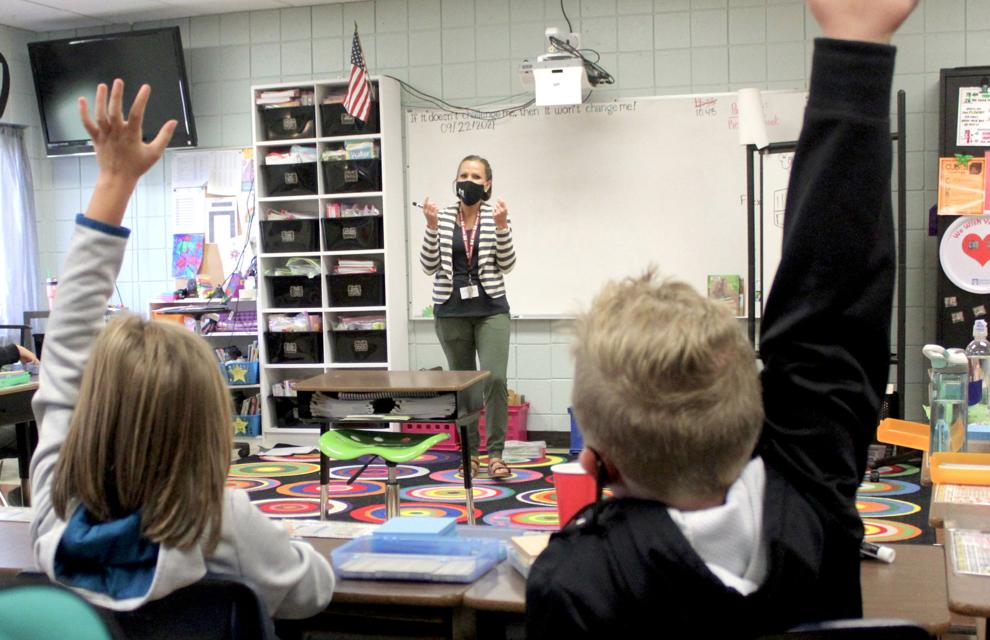 "There is never a dull day," she said. "I am super-thankful to be a teacher here in Kentucky, and I am super-thankful to be able to teach these kiddos at school this year instead of on a computer screen. We are not taking precautions lightly because we want to stay here."
Kentucky ranked 17th in the Opportunity and Competition category and was 24th in Academic and Work Environment.
The state topped the list of lowest projected teachers turnover, a positive ranking.
Overall, Southern states ranked well in the Best States for Teachers poll. Virginia ranked 6th, while Georgia ranked 12th, Florida ranked 13th, Texas ranked 17th, Mississippi was 20th and Alabama was 21st.
Other states contiguous to Kentucky included Illinois (9th), Indiana (15th), West Virginia (23rd), Ohio (34th), Tennessee (38th), and Missouri (45th).