There are a number of factors that go into successful economic development projects, among them public/private partnerships, relationships with people — and product.
"When I went to the (recent) site selector summit in New York I was talking to a guy that said in the last 120 days he placed five 100,000 square-foot 'spec' buildings," said Bruce Wilcox, president/CEO of Greater Paducah Economic Development.
"If you have product, if you have inventory, that puts you in a different league."
Product, inventory ... in other words, property.
GPED owns or controls three separate business/industrial parks all different in nature: an office park, distribution park and river site with triple rail access.
In addition, the economic development agency for Paducah and McCracken County promotes private property for job creation projects.
Wilcox praised the repositioning of the Industrial Development Authority, through an interlocal agreement, which makes IDA the owner of certain publicly-owned development sites, including the Ohio River Triple Rail Megasite.
Among other things, the move allows GPED the opportunity to focus on economic development and makes IDA responsible for maintaining and taking care of the properties.
"That's the importance of getting IDA restructured, getting a revenue stream in place and really positioning ourselves to increase our assets and things we have available," Wilcox said.
The Triple Rail Site is a 417-acre tract, expandable to more than 1,000 acres by including GPED's partners' additional acreage. Located in the west Paducah area, it's serviced by three rail companies and has river access through Four Rivers Terminal nearby. It also has close proximity to Interstate 24 and Barkley Regional Airport.
In addition, nearly 100% of the triple rail site is outside the 100-year flood plain.
"We have agreements with Four Rivers Terminal and P&L Railroad where we can act as a broker or represent them in transactions," Wilcox said.
"In other words, when somebody comes in rather than dealing with three different landowners, GPED can take care of it, kind of as the liaison."
GPED has "inventory" that is adaptable, depending on a prospect's particular needs.
"In their request for information, we know how many acres they need or want. They may want 80 acres, they may want 1,000 or 500. So, depending on what it is they want, that's what we promote."
Not all successful economic development projects involve large acreage.
Last month, GPED announced that Blockware Mining Inc., a technology-based company specializing in bitcoin mining, bought five acres in Paducah's Industrial Park West with plans to invest $50 million and hire 20 new employees over the next 24-36 months.
The Chicago-based company's expansion into Paducah is expected to have a $5.7 million annual economic impact once Blockware Mining's new facility is completed.
"Since we've done Blockware Mining, we've have had six people interested," Wilcox said. "That was one of the things we talked about (in the announcement) it put us on the map big-time."
GPED worked on the Blockware project for about a year. Wilcox credited, among other things, newly-enacted Kentucky sales tax incentive legislation and affordable and competitive power rates as contributing factors in the project's success.
A number of different companies and organizations were involved in that project. In addition, Big Rivers Electric is planning to invest $12.7 million in additional utility infrastructure upgrades in Industrial Park West to accommodate 100 megawatts of power.
On the subject of 100,000-square-foot 'spec' buildings, Wilcox points to an an area of Industrial Park West, about 60 acres, which could be split and accommodate spec buildings, with rail access that runs along the back of the property.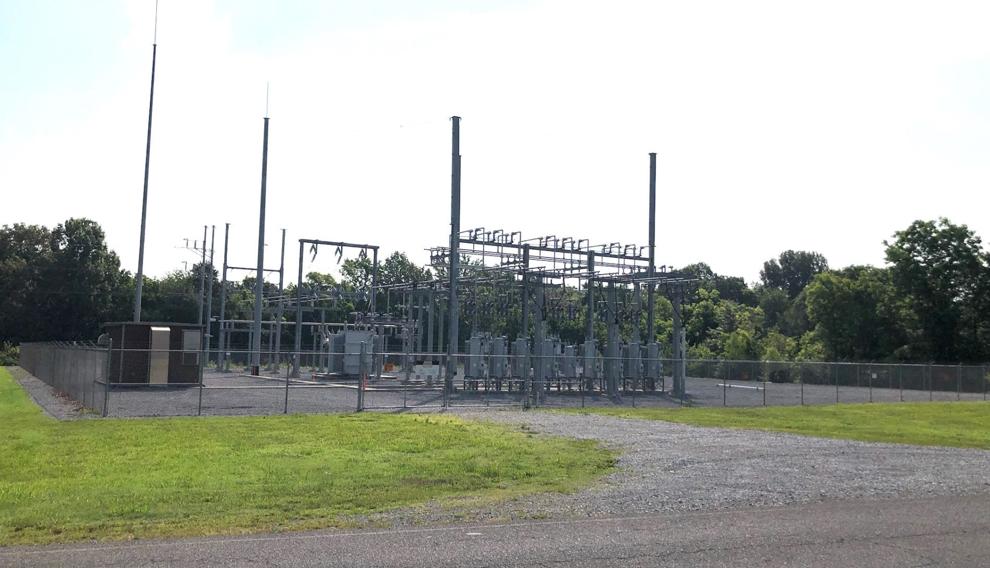 In his recent quarterly update before the McCracken County Fiscal Court, Wilcox referred to a "healthy pipeline of projects," with a total of 17 that GPED considers active with "six of these projects what we consider to be hot and expect company decisions in the next six months."
Wilcox said he believes GPED is well positioned for the future with its expandable inventory, growing number of private investors and the restructured IDA among other reasons.
"What we're doing is trying to position things for 30, 40, 50 years. That's part of the vision, to set the community up for the long term," he said.
"Everybody always says it's a long game ... it really is."