I was fortunate enough to call both the lovely ladies pictured here "Mama." Juanita Prince Atwood was my actual mama, and the other lady, Ocia Prince, was my "Mama Ocia." I don't remember when I put the "Mama" with "Ocia," but in my memory I called her nothing else. The Smart Shop and Mama Ocia are precious memories that I hold deep in my heart and soul.
For as long as I can remember, Mama Ocia owned the Smart Shop in Eddyville — and also for as long as I can remember, the Smart Shop was one of Lyon County's most beloved shopping destinations. Ocia opened it as far back as the early 1930s (if not even earlier), and quickly grew it into one of the region's most successful businesses. The store focused primarily on women's and men's clothing, but really you could buy everything from bath soap to Hallmark Cards, from purses and billfolds, to shoes, socks and belts — and even patterns for clothing. Ladies particularly loved the Nellie Don dresses. In the summer when I was old enough, I would wake up at Mama Ocia's house on First Street in Old Eddyville, and ride my bike straight over to the store. She was always happy to see me; the feeling was mutual. I then shadowed her around the store most of the day. It was Mama Ocia who taught me to count spare change. She had to be very patient with me because math was not my strong subject! I could not wait for her to let me turn the crank on the antique, wooden cash register. It took time, but eventually Ocia taught me to open the register all by myself, count back the change to each customer, thank them, and say, "please come back!"
It was Mama Ocia who taught me how to treat others. She would often tell me, "Be pleasant Anita Lee." I'm sure I was a challenge for her, but she never let on. I do not remember Ocia Prince ever being unkind to anyone. It did not matter what color, size, or gender you were; she treated everyone the same. Often, ladies who needed to be fitted with the right size dress would come in and want Mama Ocia to help them. She was very skilled at fitting clothes.
Mama Ocia was a firm believer in wearing the proper undergarments; she viewed this as an important part of the dress fitting process. I watched her bring numerous bras and girdles to the store fitting room for women to try on — and she would continue working with them until they got it right. Ocia had the patience of Job; she wanted her customers to not only look nice, but also feel pampered.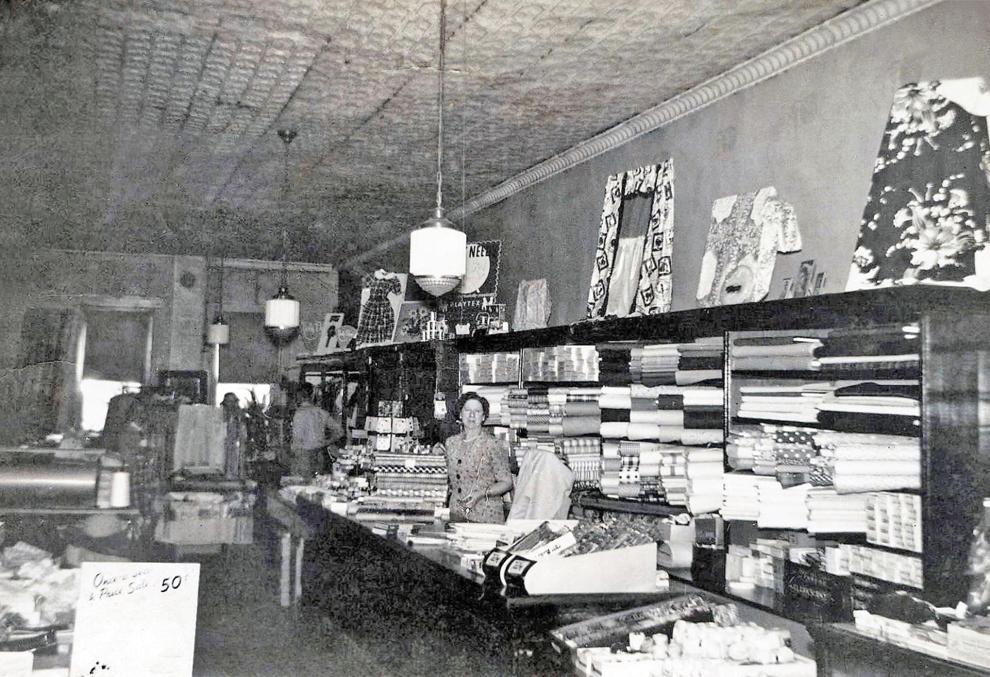 When July rolled around each year, so too did the Smart Shop's big annual sale. Beginning weeks in advance, Mama Ocia would carefully choose products to discount, and sales to promote. She would make up a "sale bill," have it printed, and then with "all hands on deck," we would begin folding and counting. A few days before the sale, we would all pile into a car (driven by either my father, John Atwood, or Vicki Henninger Patton and Angela Henninger Knoth's father, Bill Henninger) to the local post offices in the area to hand deliver Ocia's sale bills. Dycusburg, Grand Rivers, Lamasco and Fredonia were a but a few of our many destinations.
The day before the sale began, the store stayed closed. Both of the big display windows were covered with paper to hide our decorating activities, and the markdowns began! Ocia's sale was enormous. The day of the sale, people would begin gathering outside early, and the line would stretch down Water Street to the bank on one end of town, and past the Kentucky Theatre on the other. At 8 a.m., the doors opened — and my earliest memory of my first sales day was slightly scary, as though I was facing down a stampede! I couldn't find Mama Ocia at the time, and the rushing crowd drove me back to her desk, where I crawled in the open space and pulled the chair in front of me for protection. I somehow survived that day — and eventually even grew old enough to help organize and run the annual event.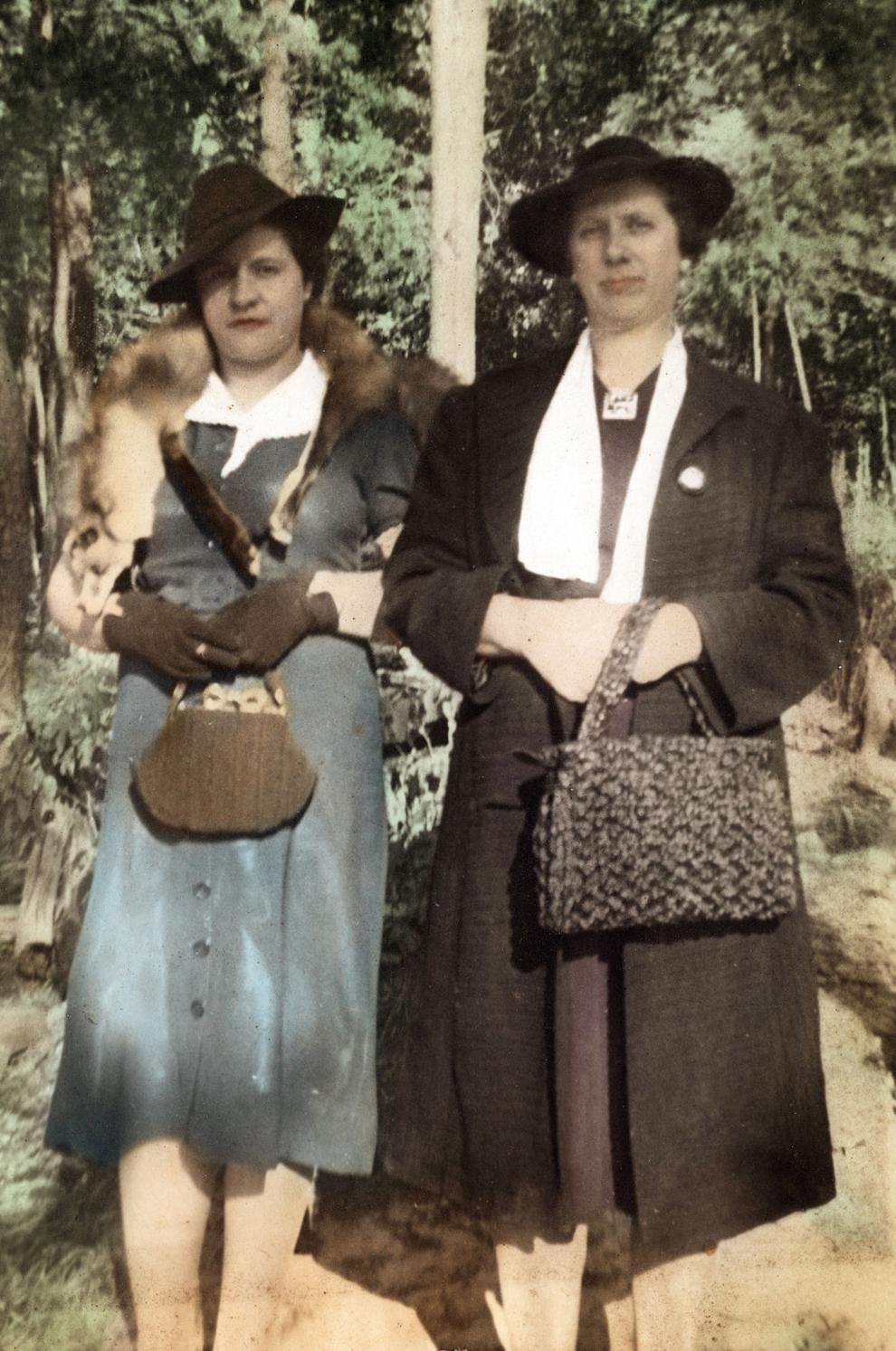 Christmas at the Smart Shop was truly magical. Bill Henninger had the foresight to take Kodachrome slides of the store windows and holiday decorations in 1959; one of those color images is included here. The displays were decorated with angel hair, lights, nativities, trees, Santas, and toys. Customers would come in to buy gifts for weeks ahead of the holiday. (Most would want Mama Ocia's advice on what to buy that "special person," and she would always know.) This is where and when I learned how to wrap presents and curl ribbon — skills I still use today. Christmas Eve was always an eventful time there — in part, because so many men would wait until the very last moment to come in to buy gifts for their wives! They never panicked, because Ocia always helped them find exactly what they should buy. Their gifts would then be wrapped beautifully. We might not see those same men again until the following Christmas Eve — but they always knew who to come to when their wives' happiness was on the line!
Looking back, I have so many warm, happy memories of growing up in that little river town — and most were inextricably linked to the Smart Shop. For example: Mama Ocia's desk was in the back of the store, next to a window which overlooked the Cumberland River. I vividly remember curling up on the piles of men's jeans near the window, taking naps, and feeling the summer breeze blow in off the river, as the soothing sounds of barge traffic and the lock and dam floated up into my dreams.
Most afternoons, Mama Ocia would give me a dollar to go down the street to Ginny Prince Morgan's hardware store, where I would buy two ice cream sandwiches and 7-Ups. That was our afternoon treat — we both loved ice cream.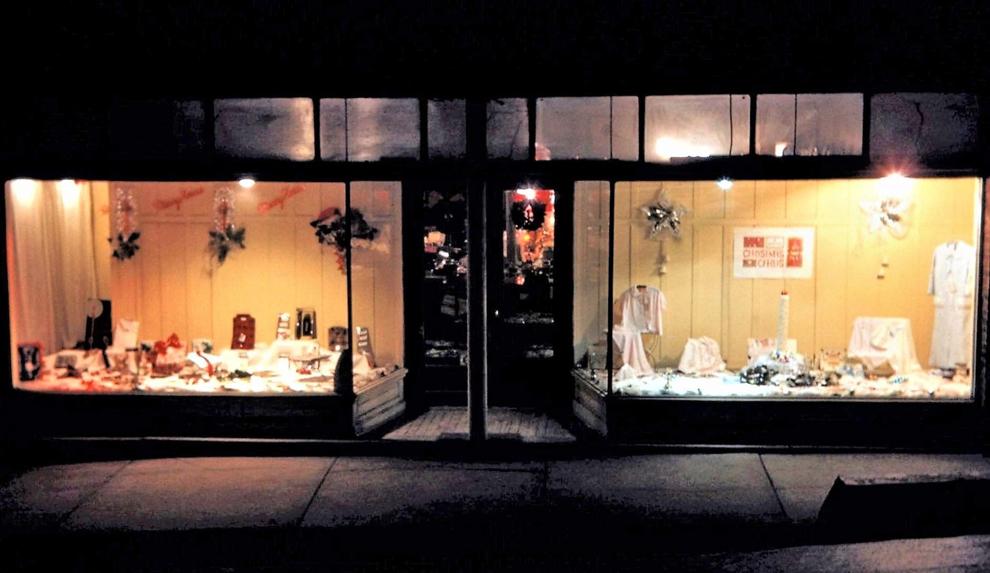 My best friend, Martha Lois Fuqua, and I spent many happy hours playing in large cardboard boxes, which we positioned on the sidewalk in front of the store. The hill which led out of downtown Eddyville, and up past the penitentiary, was our play area. (Permitting children to play next to a highway, where big trucks were trying to make it up a hill, would be unimaginable today!) This was the world I grew up in: full of happiness, innocence and unconditional love.
Forty-five years ago, on June 1, 1976, I lost my best friend the day Mama Ocia passed away. It was apparent to those who knew and loved her that when Ocia was no longer able to work, and had to sell the Smart Shop, her health deteriorated quickly — and the light dimmed from her precious, blue eyes. On that final night, as my 5-year-old-son, Michael, and I visited with her, Ocia asked us for a 7-Up. We kissed her goodbye, and reminded her that we loved her. When we got home, I received the dreaded call that she was gone.
I cried for myself at the news, but not for Mama Ocia — because I knew she was finally home. All these years later, I look forward to the day when I see her again, and we can toast each other with love — and a refreshing 7-Up.