Paducah's new Chicken Salad Chick restaurant is set for its grand opening on Wednesday, and the local franchise owners, Katie and Tony Englert, are excited to bring it to the community.
"We have 12 made from scratch chicken salads that we make here every day," Katie Englert told The Sun.
"They are flavored like traditional, fruity, spicy and savory. There are 12 different ones. We also have made fresh sides, like fruit salad, grape salad, broccoli salad. We are a salad-y kind of place. We have spicy pimento cheese, pimento cheese and egg salad. It's fresh, made here and I think you can tell."
Her personal favorite chicken salad right now is "Cranberry Kelli." She describes the flavor as being "just a little bit of sweet," without being too sweet. It also has a little crunch. The website, chickensaladchick.com, indicated it's a "mixture of dried, sweetened cranberries, and slivered almonds."
"I think our goal here is to spread joy, enrich lives and serve others," she said. "When you come in, we want you just to feel at home. We want it to be pretty easy and lighthearted, and just a real happy experience when you're coming in."
The restaurant, located at 2670 New Holt Road, Suite 240, marks the fourth Chicken Salad Chick location in Kentucky, with the other three in Nicholasville, Owensboro and Crestview Hills, according to its website. A company-owned location is planned for Hopkinsville later this year.
There was a soft opening Monday for family and friends, with another planned for today, ahead of Wednesday's grand opening. The Paducah restaurant's opening celebration includes free chicken salad for a year to the first 100 guests, and other giveaways and specials during the week. Details can be found online through its Facebook page, @ChickenSaladChickPaducahKY.
"We're giving away koozies one day," Katie Englert said. "We're giving away tumblers one day, and so, lots of specials going on. We'll start to do online deliveries very soon and catering as well."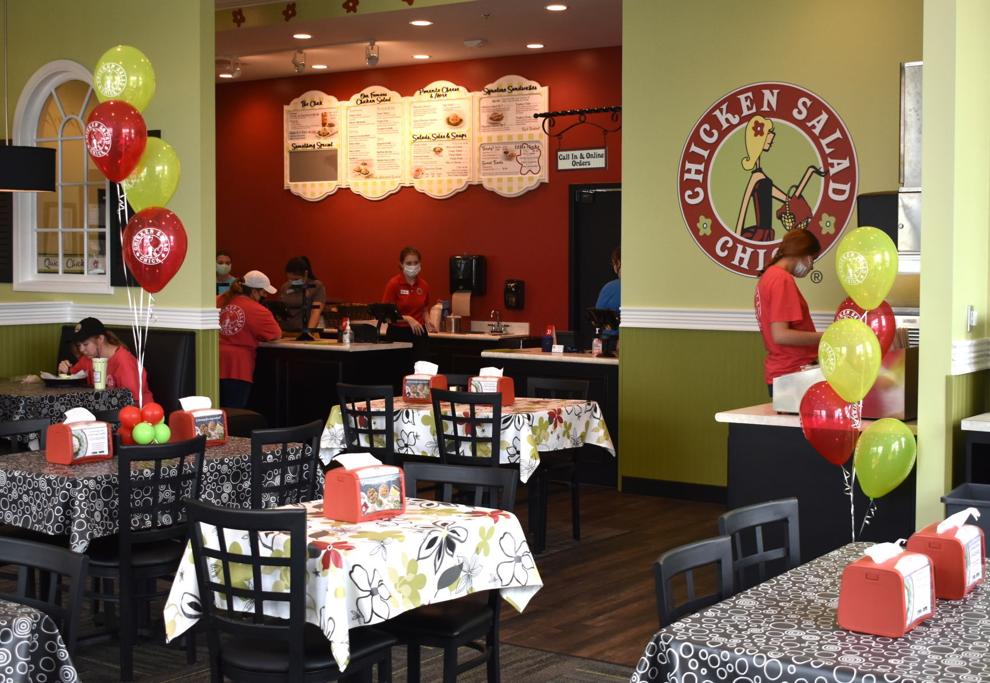 The Paducah couple's plans for Chicken Salad Chick have been in the works for some time now, but Katie Englert has been a fan for even longer. She and her mother-in-law tried Chicken Salad Chick during a beach vacation in Florida one year, and after that, "it kind of became a thing."
"I'm gluten free, so I could eat a lot of the stuff here," she added.
"(I) just became obsessed with it and always wanted to eat it. That's where it started. And then, we had been thinking about things for our family for a long time. I sent him a podcast of Stacy Brown talking about the brand and starting Chicken Salad Chick and he said, 'Let's do it.' I was like, 'OK, yay!' "
Katie Englert, a therapist, has entrepreneurial experience, having started Compass Counseling in Paducah in 2013. She runs Compass Counseling, and Tony Englert's background is in restaurant operations. He previously served as the general manager for Olive Garden in Paducah.
"We're just glad to get to this point — last week, when we started training and orientation, and all of the work leading up to this," Tony Englert said Monday.
"This is what we have been looking forward to and to get guests in the building for the first time today, it's been real fun. Our team's done an awesome job and we're excited. This is what we want to do. Serve others, make some good food and it's been real fun today."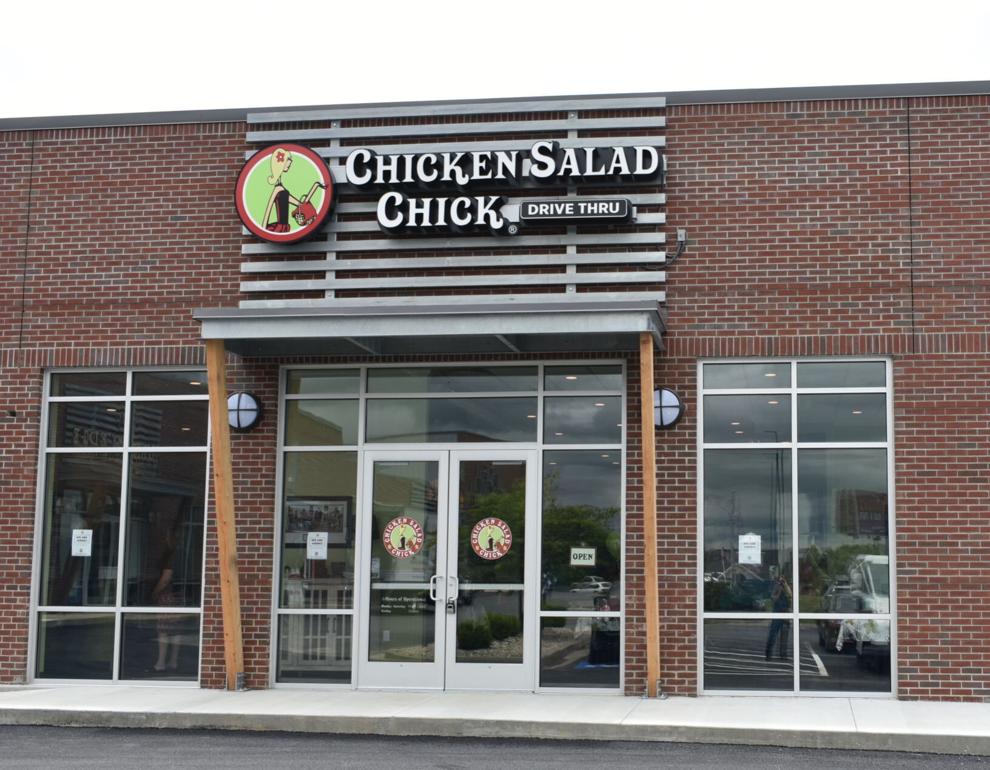 He said the restaurant is a chance for them to do something together, and have their own business.
"After seeing the podcast, it just felt right and here we are now," he added.
The restaurant also has a drive-thru option for customers. The hours of operation are 10 a.m.-8 p.m. Monday through Saturday, and closed Sundays.