Resources are available for pregnant women in the community who need financial support during their pregnancy and once the baby is born.
Expecting mothers can apply for some government programs through the Purchase Area Health Department. Programs include WIC, which provides nutritional support to women, infants and children younger than 5.
A prescreening tool for WIC in Kentucky is available online. The health department also offers the Health Access Nurturing Development Services (HANDS) program, a voluntary home visitation program for parents and families that provides information on prenatal care, nutrition, safety and child development. Families should enroll in this program before a child is 3 months old, according to the Purchase District Health Department website.
Nicole Farley, executive director of Hope Unlimited, a nonprofit, Christian organization with offices in Paducah and Metropolis, Illinois, helps provide services to lower-income parents who need support during their pregnancy.
"We're privileged to be able to be here and be able to serve the community and it really is making a difference," Farley said.
Hope Unlimited runs a full obstetrician service clinic in Paducah, which provides services from pregnancy tests all the way to postpartum, Farley said. There, the organization provides free walk-in pregnancy tests and free, limited ultrasounds. Farley said the ultrasounds are used to confirm how far along the mother is in her pregnancy and could be used to provide proof of pregnancy, which she said is needed to apply for services like Medicaid, WIC and other services.
Farley said Hope Unlimited serves uninsured clients as well as patients on Medicaid throughout their pregnancies. She added all services through Hope Unlimited are free and confidential, and the services are funded through private donations, church support, grants and foundations.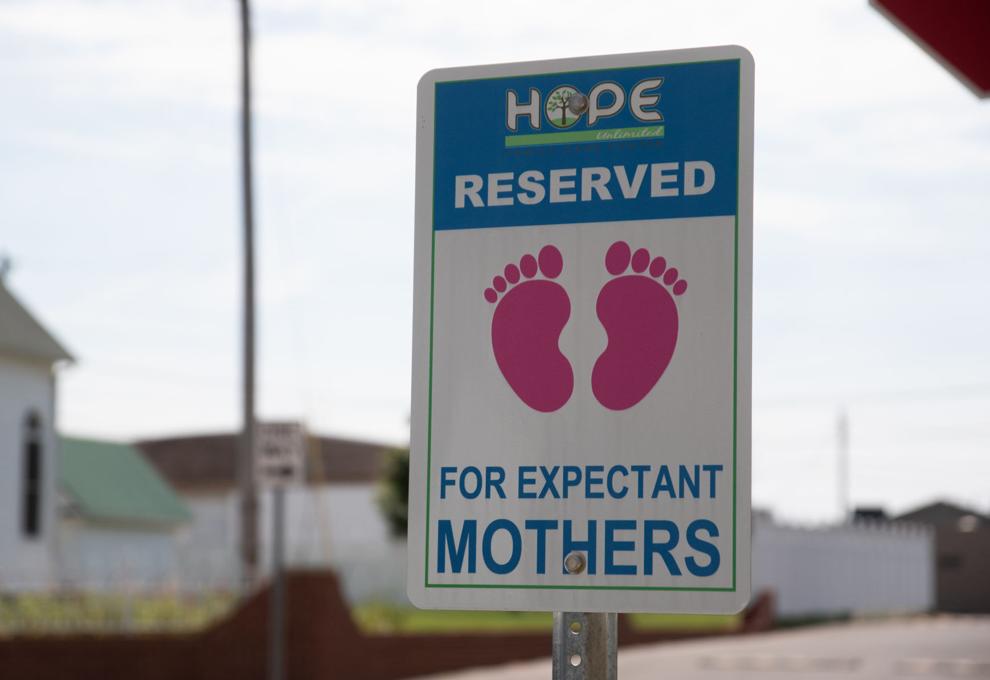 The organization also provides free parenting classes, baby bundles and car seats for expecting mothers and fathers. It also sponsors a "Learn to Earn" program where parents who complete the classes can earn dollars to spend at Hope Unlimited's Hope Closet and buy clothes, wipes and diapers.
Sydney Kuiper, a registered nurse who works in postpartum care at Baptist Health Paducah, said the hospital has a maternal nurse navigator who works with Medicaid patients and provides them with resources to support their pregnancy. Kuiper said the hospital can refer these patients to other services in town for support, such as Hope Unlimited.
Both Baptist Health Paducah and Mercy Health-Lourdes Hospital offer lactation services to new mothers to show them how to feed their child. The hospitals both offer outpatient lactation services for mothers who struggle with breastfeeding after leaving the hospital.
Kim Coram, an international board certified lactation consultant, said Baptist encourages mothers to breastfeed. Consultants are with mothers the first time they breastfeed their child and can help throughout their hospital stay. They will also help mothers who want to use formula to feed infants how to do so and will also show mothers how to suppress breast milk development if the mothers choose to do so.
Mercy Health public relations director Nanette Bentley said Mercy Health-Paducah Obstetrics and Gynecology is on track for its "busiest year ever" in terms of total office visits, virtual visits, surgeries and births, with referrals to the office up nearly 30% over 2020.
When a baby is born, both Baptist Health Paducah and Mercy Health-Lourdes Hospital provide the opportunity for skin-to-skin contact by placing the baby on the mother's chest.
Both local hospitals will also support parents who miscarry or have stillbirths. Support is available at both hospitals, and both will also provide keepsakes. Coram said Baptist Health Paducah offers free funerals for stillborn babies at almost any stage of their development.