Sixty area students were accepted to take part in this year's Governor's Scholars Program, while six were selected as alternates.
The Governor's Scholars Program (GSP) is a summer residential program for outstanding high school students in Kentucky who are rising seniors. The program originated in 1983 as a result of Kentucky leaders' concern that the state's best and brightest students were leaving the state to pursue educational and career opportunities elsewhere without fully understanding the potential of their talents at home.
This year, the program will be hosted at Bellarmine University, Centre College and Morehead State University. These sites are in the last year of the three-year session cycle, as host campuses are determined competitively every three years.
Students selected to attend the GSP do so without charge, as the Office of the Governor, the Kentucky State Legislature and private enterprise come together to provide the financial support for the program.
The core curriculum for the summer sessions includes:
• Focus Area: Courses that allow a student to pursue a topic in-depth as a member of a small group stressing the development of ideas in the chosen discipline, with the option of additional independent study.
• General Studies: Classes that emphasize inquiry, service-learning, community leadership and resolution development.
• Seminar: Personal development seminars that stress concerns and problems faced by students, including such subjects as values clarification, career choice and interpersonal relationships.
Faculty and staff also invite a variety of speakers and performers from a range of disciplines and pursuits to visit campus. Carefully organized field trips, special events and a film series also contribute to the comprehensive educational atmosphere in which scholars are challenged not only to examine but, more importantly, to nurture their sense of learning and leadership.
To be eligible to take part in GSP, a student must be in the 11th grade at the time of selection and intend to return to a Kentucky school district for the next school term, be a current resident of Kentucky and have taken the ACT, PSAT or SAT in the ninth, 10th or 11th grade.
Student applicants are then selected by the GSP selection process.
Students from western Kentucky who were accepted to take part in GSP this year or to serve as alternates include:
• McCracken County: Addison Allen, Avery Collins, Carlie England, Hillary Hollowell, Deacon Jones, Ava Kelly, Erissa Morin, Katherine Oliver, Ethan Roberts, Laurel Swanz, Katelyn Walker and Wyleigh Watson, and alternates Brianna McGregor and Madison Miller.
• Paducah Tilghman: Natalie Besaw, Renee Chua, Gage Gottman, Dana Hernandez, Frannie Hideg, Lillian Holm, Paige Lauren Kight, Kate LeBuhn and Mandy Rowton.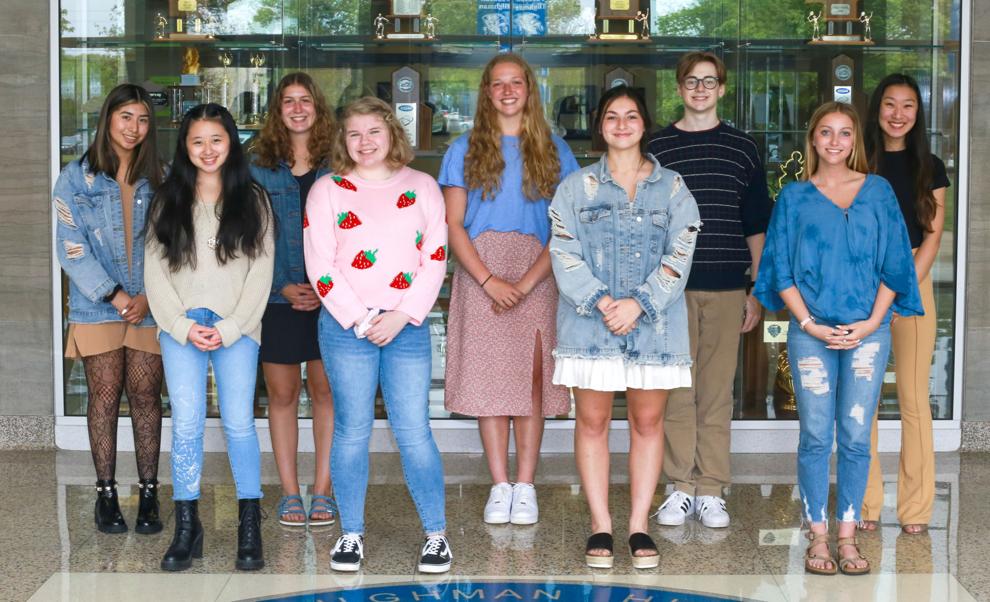 • St. Mary: Alternate Sahil Rachan.
• Calloway County: Laken McDaniel and Jayden Morris and alternate Ashleigh Caldwell.
• Fulton County: Reagan Ellingburg and Jay Sipes.
• Hickman County: Rhett Dalton, Jacy Hicks, Emily Johnson, Halle Spillman and Garrett Ward.
• Livingston Central: Sidney Hubbard.
• Lyon County: Zoe Board, Caroline Cook, Samantha Hooper, Leah Schroeder and Rose Smith.
• Marshall County: Jackson Boone, Sarah Bridges, Brody Chambers, Braden Clough, Anna Dittman, Laney Evans, Chandler Maddox, Alyssa McClain, Courtney Phillips, Heather Risher, Bradfield Ross, Alex Shaverin and Leah Vincek.
• Mayfield: Kelton Brown, Caroline Glass, Benjamin Gloyd and Kate Henderson, and alternates Megan Null and Libby Reed.
• Murray: Isaac Bourne, Emily Burditt, Luke Cross, Caroline Koenig, Andrew Orr, Amanda Peiffer and Eliana Purcell.