MCCRACKEN COUNTY, KY — The road to getting the primary election results was not easy for the McCracken County Clerks office. County Clerk Julie Griggs said she and her staff saw some roadblocks during early voting this year.
During the absentee voting period, the courthouse was inundated with calls from people asking for mail in ballots. Some voters complained mail-in ballots were coming in too slowly. Kentucky expanded its vote-by-mail capabilities to allow voters to safely vote at home during the COVID-19 pandemic.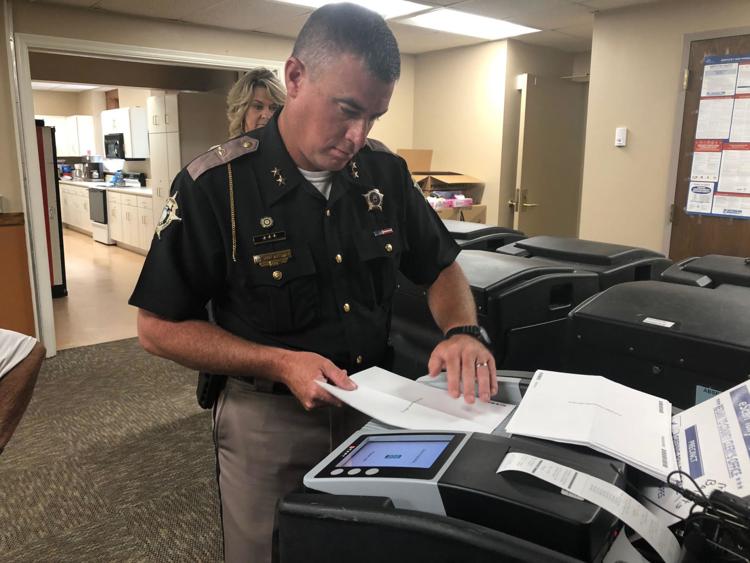 Anyone who didn't receive a mail-in ballot in time was still allowed to vote on the June 23 Election Day. A few thousand people turned out to the clerk's office to vote in person last Tuesday, with no problems reported. 
The McCracken County Election Board spent all last week counting thousands of mail-in ballots received after June 23. 
The election board counted the final 118 mail-in ballots on Monday. 
Griggs said her office had a 87% return of mail-in ballots — the highest to date. 
About 1, 100 ballots were not counted, because the ballots were blank or incorrectly filled out, among other reasons. Any ballots not counted had to be reported to the Kentucky Elections Board, with the reasons those ballots were not counted. 
A total of 15,537 people in McCracken County voted in Tuesday's primary, and the majority of votes were by mail. In the previous mayoral primary Griggs said 12,257 people voted. The official primary results will be certified by the state in a few days. 
The two most watched races in McCracken County were the primaries for Paducah City Commission and mayor.
Griggs announced that local businessman George Bray and City Commissioner Richard Abraham are the two candidates moving forward in the Paducah mayoral race. Bray received 46.58% of the vote, followed by Abraham with 28.81%. Incumbent Mayor Brandi Harless came in third place with 24.61%.
In the race for Paducah City Commission, the candidates moving forward are Raynarldo Henderson with 14.41% percent of the vote, Sandra Wilson with 13.08%, Melinda Winchester with 11.57%. Carol Gault with 11.46%, David Guess with 10.2%, Lakilia Bedeau with 8.89%, Robert Shy with 7.34% and Mike Reed with 4.98%. 
Not advancing is John "Buzz" Vontesmar, who received 4.79% of the vote.