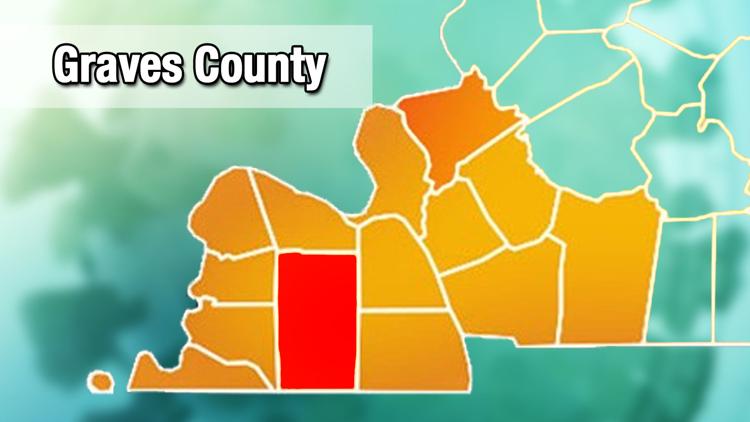 GRAVES COUNTY, KY -- The Graves County Health Department confirmed five additional cases of COVID-19 Friday. The west Kentucky county now has a cumulative total of 156 COVID-19 cases.
The new cases include a man in his 30s, two men and a woman in their 50s, and a woman in her 80s. The woman in her 80s is isolating at the hospital, while the other four patients are isolating at home, according to a news release from the health department.
Kentuckians who have questions about the coronavirus can call the state hotline at 1-800-722-5725. To see the latest updates from the state, click here.
Read the full news release from the Graves County Health Department: