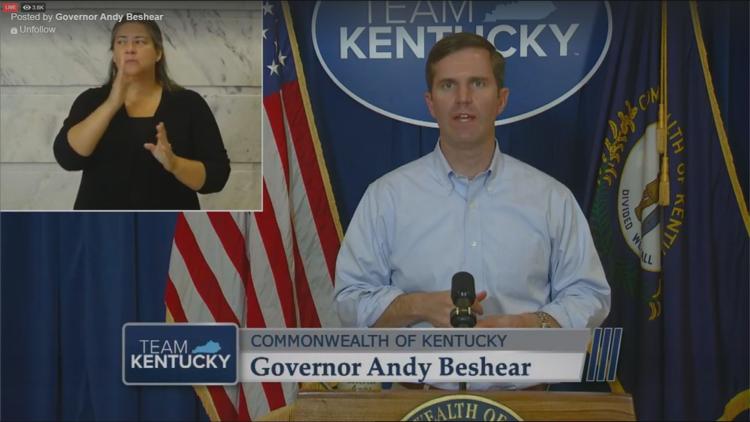 FRANKFORT, KY -- Kentucky Gov. Andy Beshear announced Monday, $3.8 million in CARES Act funding reimbursements for 12 Northern Kentucky counties. One of the counties he says is part of the reimbursements is Crittenden County.
"The funding will be used to reimburse payroll expenses for public safety officials, PPE, cleaning and sanitizing supplies, teleworking equipment and other teleworking expenses to combat COVID-19." Beshear said.
Beshear also announced he will not be giving another recommendation for a return to school date. Weeks ago, Beshear recommended that schools postpone a return to in-person learning until September 28.
He says the state will provide information so schools can make "week by week" decisions. 
Beshear says the state has reported 342 new cases of COVID-19 on Monday. 
The total number of cases in Kentucky sits at 57,282. 
There have been 1,065 total deaths reported due to the COVID-19 virus throughout the state.