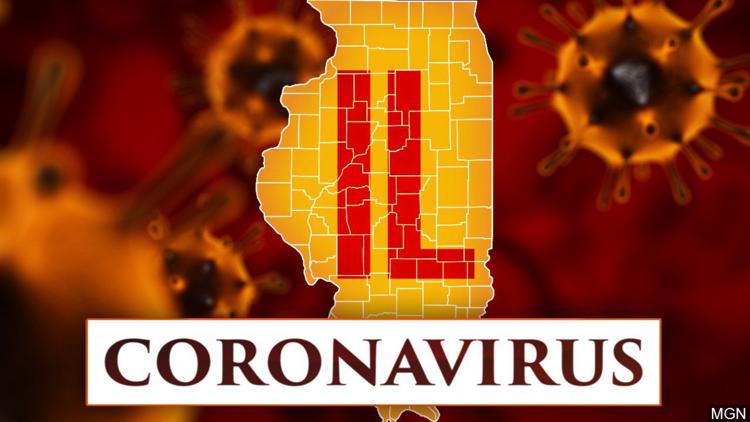 JACKSON COUNTY, IL — The Local 6 counties of Gallatin, Jackson, Johnson, Saline, and White are among 11 counties the state says have reached a "warning level" for COVID-19 cases. 
Jackson County reported 25 new cases on Friday alone, after reporting 15 cases Thursday, 15 Wednesday, 16 Tuesday and 13 on Monday. On Sunday, the Jackson County Health Department issued a public health warning urging residents in their teens and 20s to do their part to slow the virus' spread. The health department has said that age group made up about 70% of the cases reported in the county in July. As of Friday, the health department says the county has had 613 cases to date, including 19 deaths. After 444 people recovered from the illness, 150 active cases remain. 
The county's most populous city, Carbondale, has enacted a local mask mandate. The Carbondale City Council voted unanimously Thursday to require face masks in all public places within city limits. the city says the mandate will be in effect until the state enters phase 5 of its Restore Illinois Plan, unless the city chooses to repeal its ordinance sooner. 
The Illinois Department of Public Health says each of the counties that have reached the warning level "saw outbreaks associated with business operations and activities posing higher risk for disease spread, including school graduation ceremonies, a rise in cases among late teens and 20s, parties and social gatherings, people going to bars, long-term care outbreaks, clusters of cases associated with restaurants and churches, and big sports events including soccer, golf, and softball tournaments."
The IDPH says people in many of those communities are not wearing face coverings when in public, and that "public health officials are finding that most contacts to cases are testing positive as well."
Saline, Gallatin and White counties are served by the Egyptian Health Department. The health department reported 11 new cases in Saline County Friday, as well as one new case in Gallatin. To date, the health department has reported 103 cases in Saline County, including one death; 44 cases in Gallatin County; and 57 cases in White County. 
The Southern Seven Health Department reported one new COVID-19 case in Johnson County on Friday, bringing that county's total number of cases to date to 52. The health department has reported that 25 of those cases have recovered so far.
The other southern Illinois counties that have reached the warning level include Randolph, Perry and St. Clair. Outside of southern Illinois, Cass, Jo Daviess and Sangamon counties were also deemed "warning level" counties.